Bachchan Pandey is an action-comedy movie that is unquestionably amazing. It contains numerous comedic sequences, a small amount of criminality, and a great deal of action. On the occasion of Holi, the movie is ready to shake the theatres. The movie includes everything the viewer desires to watch: slow-motion action, double meanings humour, and amusing dialogues.
Cast: Akshay Kumar, Kriti Sanon, Arshad Warsi, Jacqueline Fernandez, Sanjay Mishra and Pankaj Tripathi
Director: Farhad Samji
Bachchan Pandey Story
Myra is a professional moviemaker who aspires to create a biopic about a real-life gangster. After scanning the entire country for thugs and rascals, Myra comes up with the idea of Bachchan Pandey for her movie. He is a thug with a stone eye and heart.
Now, to complete the movie, Myra needs to learn the whole tale of Bachchan, which requires her to meet him directly. However, the fun begins when she invites her pal Vishu, and he declines out of fear. However, Vishu aspires to be an actor, and Myra persuades him to accompany her to see Bachchan Pandey.
Bachchan Pandey is initially depicted as a man without faith or religion, and he murders people as he enjoys it. Finally, they come face to face with Bachchan Pandey and his entire gang. His gang is filled with scary individuals, and these people are as lethal as a bug. Now, to see whether Myra survives to complete her movie or perishes in murderer's yard, you must watch the entire movie.
Bachchan Pandey Trailer
Bachchan Pandey Direction
The movie is a Farhad Samji-directed crime/action movie. At first, the movie shows lethal hope, but it begins to demonstrate change as the story unfolds. The plot takes on a comedic tone yet remains action-packed. However, the movie's climax is the best.
Farhad Samji's direction is highly technically accomplished. He made good use of music and camerawork and executed the movie very attractively. He occasionally astounded the audience as a director, but his lack of scripting undermined his efforts. The revelations at the conclusion elicit strong emotional responses from the audience.
Music and Cinematography
The movie's cinematography is impressive. The public has rarely witnessed this type of camera work. The movie's music is good, and before the movie's debut, the songs were popular. Additionally, the movie's comedy and lines are enjoyable.
Acting
Akshay Kumar looks dashing in the anti-hero role and is seen in action sequences. Kriti Sanon has done an excellent job portraying film director Myra. On the other hand, Arshad Warsi appears to be a fantastic fit for the role of her friend Vishu. Apart from this, Pankaj Tripathi has infused the film with an incredible sense of humour. On the other hand, Sanjay Mishra, Abhimanyu Singh, and Prateik Babbar have all done an excellent job. Jacqueline Fernandez portrays Mehbooba Sufi.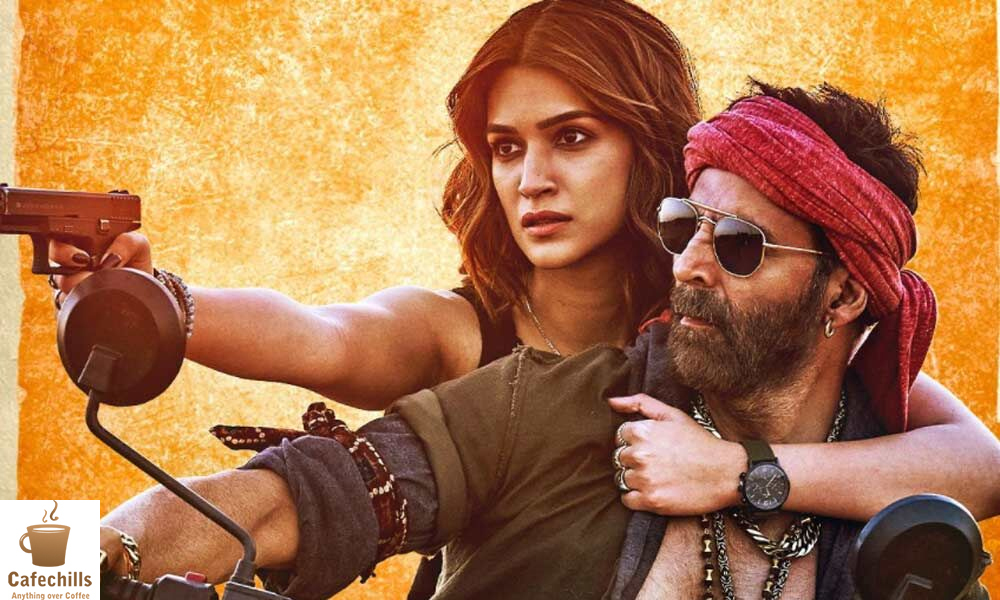 Final Verdict
Bachchan Pandey is an entertaining movie with enough comedy, action, and drama to keep the viewer captivated. The movie attempts to convey the message that Bachchan Pandey is a very nasty and dreaded man from beginning to end.
However, one positive aspect of the movie 'Bachchan Pandey' is that it does not convey any negative messages. The fundamental premise of this movie is the triumph of good over evil. If you're looking for a pure, original, and well-performed comedy movie, 'Bachchan Pandey' may be the best choice.