COVID 19 – Modern Human Civilization is about two thousand years old. Industries started working around 1800, Indian Railways with a zeal of 'never to stop' started way back in 1853. Bollywood began in the 1930s and developed into an enormous film empire. Now all these things are at a standstill. So, there is a deadlock all over the world.
A 0.06-micron virus has shaken the whole world out of its place, and Bollywood is no exception to this. Cinema halls are closed, movies are postponed till the pandemic COVID 19 gets over. Serials are being re-telecasted on the channels— Ramayana on DD National, Mahabharata on DD Bharati, and the same trend on many private channels. Thousands of lakhs of people working in the industry are all jobless right now. It's hard to guess how much loss Bollywood could suffer due to the lockdown, but according to reports, it would be around 15000 or more. Reports also revealed that the industry could take two years to bear the losses.
Bollywood fans all around the world were very enthusiastic in mid-March as Sooryavanshi starring Akshay Kumar, Ajay Devgan, and Ranveer Singh was set to release on 24th March. Director Rohit Shetty called off the release of the movie as the country went into a 21 days lockdown that day. The makers were very disappointed as they were expecting massive box office collections. The same happened to the sports biopic 83 starring Ranveer Singh and Deepika Padukone. Director Kabir Khan postponed the release indefinitely. The film was to release on 10 April.
During a video chat with the YouTube channel, Film Companion, Kabir Khan said," We were itching to show the film to the world. But some things are way bigger than all this. The whole planet today is on a standstill, so I think watching a movie becomes a much lower priority."
Actor Deepika Padukone feels lucky as she is at her home. She recently spoke to a journalist over voice chat and said that she was about to leave India as she had a shooting scheduled in Sri Lanka in late March when the nationwide lockdown was announced.
Actress Kangana Ranaut was supposed to be in the southern state of India (Tamil Nadu) for the next two months or so where she was supposed to shoot for her upcoming film, Thalaivi. As there were restrictions on the gathering of crowds (required for movie scenes), the crew stopped shooting, and Kangana was back in Mumbai.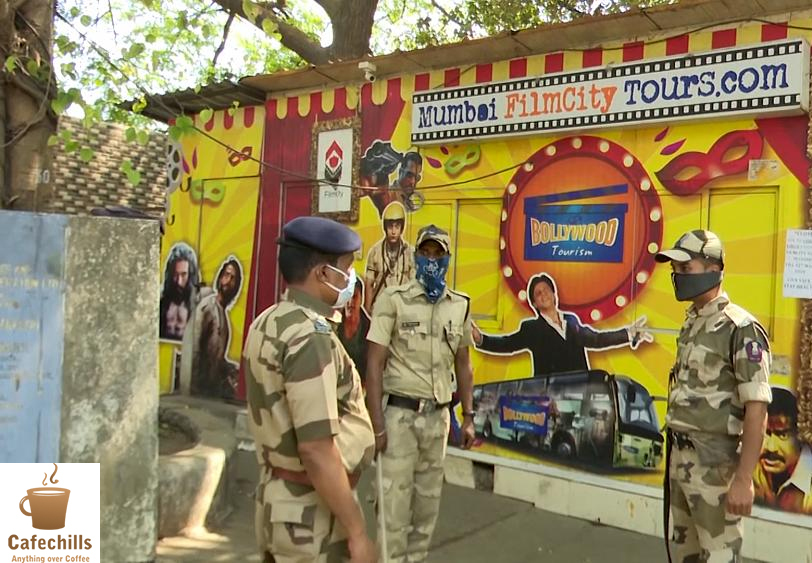 Now in the amid-lockdown, stars have enough time working out on their hobbies, interacting with their fans, and doing household chores.
Some stars are learning new skills and adding a feather to the cap, such as Hritik Roshan, Alia Bhatt, Ayushmaan Khuranna, and many more. Some, like Katrina Kaif, have taken up household chores and sharing the clips on social media. Some, like Akshay Kumar, Kartik Aaryan, Ayushmaan Khuranna, are using Social Media to spread awareness about the Coronavirus. Actors like Shilpa Shetty, Sunil Shetty are busy practicing yoga.
So basically, all the Bollywood is busy spending time with their families, with their fans over social media and learning new things.
Many Bollywood stars have come forward in the times of the global epidemic COVID 19. Akshay Kumar donated 25 crores to PM Cares. Shahrukh Khan announced that he had donated 50,000 PPE kits to Maharashtra and West Bengal governments. Salman Khan transferred funds to the accounts of the 25,000 daily workers in the industry. Singer Lata Mangeshkar donated 80 lakhs for the epidemic. The charming Bollywood Couple Ranveer and Deepika donated to the PM Cares. There's a comprehensive list of actors from Bollywood who are helping the country fight the pandemic.