Dasvi movie featuring Abhishek Bachchan, Yami Gautam, and Nimrat Kaur, is now available on Netflix. The public was anxiously anticipating this movie as Abhishek Bachchan portrays a politician in it. It is a straightforward movie that seeks to promote the 'right to education.'
Cast: Abhishek Bachchan, Nimrit Kaur, and Yami Gautam
Director: Tushar Jalota
Dasvi Movie Story
According to Nelson Mandela, education is the means through which the world can be changed. The plot of the movie 'Dasvi' revolves around this line. According to the movie, power blinds you while knowledge opens your eyes. Gangaram Chaudhary (Abhishek Bachchan), the Chief Minister of the Green State, experiences a similar incident. Despite the fact that it is a fictional state, the characters' language and culture make it evident that they are in Haryana.
Gangaram has studied only upto 8th std and he is proud that his PA (personal assistant) has a high educational level. Gangaram gets sentenced to prison in a case, and he meets Jail Superintendent Jyoti Deswal (Yami Gautam), who treats Gangaram like a normal prisoner to remove his arrogance. Gangaram decides to take his class 10th exams in order to avoid working in jail, and his perspective transforms as a result of his education.
Dasvi Movie Trailer
Acting
When it comes to acting, Abhishek Bachchan has lived up to his reputation and fits his part perfectly. He has mastered the Haryanvi accent and its wallop. His hard work is evident in everything he does, from his body language to his spoken language. Yami Gautam has a significant role in the movie, although her performance seems to be ordinary. The director, on the other hand, was always trying to make her character as intense as possible.
Nimrat Kaur's performance was unquestionably remarkable. The rest of the supporting cast has been excellent as well. Aside from the song Macha Macha, no other song from the movie can be remembered. The movie's cinematography is consistent with the plot.
Direction
The movie has good direction, especially where the character of Gangaram is developed. This movie examines everything without much drama or passionate discussion about the game of politics, power, corruption, Khap Panchayat decisions, and casteism. On the screen, an interesting way has been utilized to depict the problems of History, Mathematics, and Hindi.
The weak script does not give respect to the important issue. There aren't many twists and turns and the movie has failed to enthral the viewers with the suspense of what would happen next. In addition, the comedic scenes in the movie were subpar. Nonetheless, director Tushar Jalota has done an excellent job with the cast and has kept the audience engaged throughout the movie.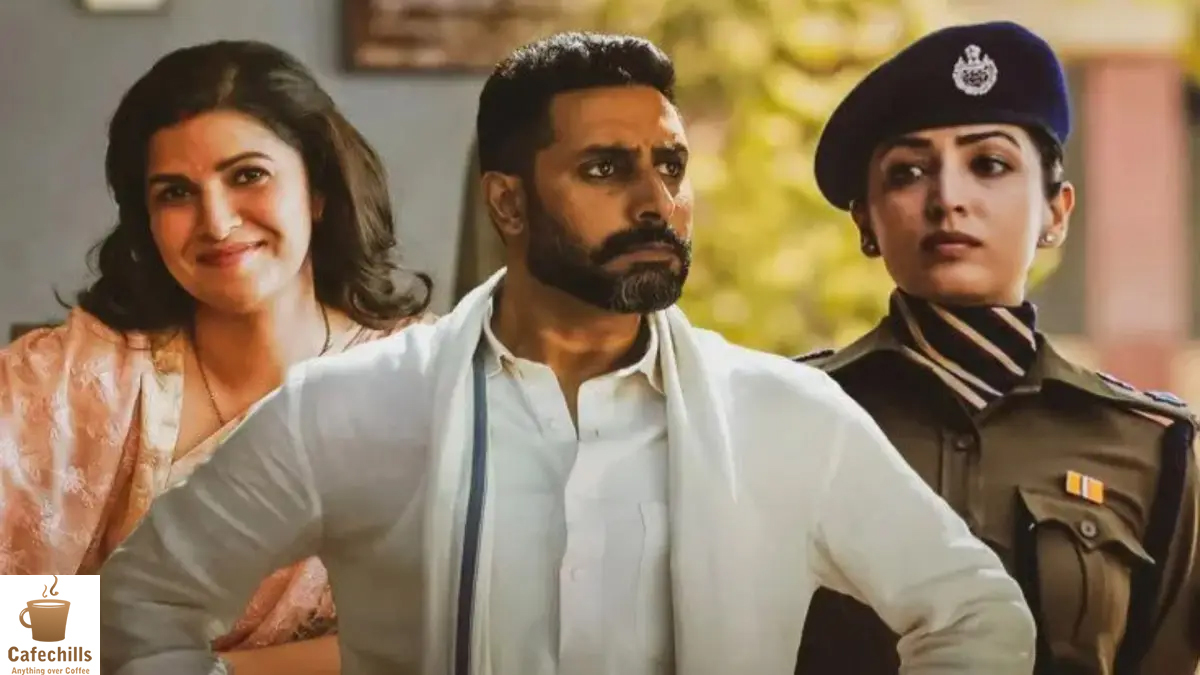 Final Verdict
'Dasvi' is presented as a movie aimed at education in which a politician has serious problems related to his education. It had all the qualities to be a great movie barring some mistakes in the script. The movie is of educational genre but everything in the movie is so entertaining that everyone can feel that it is worth watching. The director and writers have backed each other very well. The movie definitely teaches us one thing – it's never too late to learn something new!