Bollywood has produced numerous crime-thriller movies, but you should be aware that not every movie in this category is worth viewing. "Dhokha: Round D Corner," a movie featuring R Madhavan, has been released in theatres. Read the Dhokha: Round D Corner Movie Review to know more.
Casts: R Madhavan, Aparshakti Khurana, Darshan Kumar, Khushali Kumar
Director: Kookie Gulati
Dhokha: Round D Corner Movie Story
The story opens with a contented couple. Yatharth Sinha and Sanchi are living normal lives, but as time passes in their marriage, tensions and arguments begin to develop. Gradually, Sanchi's mental health begins to deteriorate, as a result of which she exhibits contradictory behavior, imagines events that never occurred, and continues to invent new tales.
One day, they argue about divorce, and Yatharth leaves in rage to run for office. Then, in the afternoon, news breaks that the extremely dangerous and wanted terrorist Haq Gul has escaped from police custody and is hiding in an apartment within the building. He is essentially hidden where Sanchi resides. During this time, terrorist Haq Gul is alone with Sanchi in the apartment where he is holding her at gunpoint. When Yatharth eventually reaches his society, the inspector and his team have already reached there to ensure its safety.
Yatharth informs the Inspector about Sanchi's mental health and requests that Haq Gul administer her medication should she get violent. Sanchi is both a threat and a threat to herself. Then Haq Gul maintains his demands before the cops, and the sound of constant gunfire emanates from the apartment. However, the story does not finish here, as the movie contains an unexpectedly shocking plot twist. It would help if you watched the movie to find out what the police will do, who is telling the truth, and why the terrorists broke into their homes. Dhokha: Round D Corner Movie Budget is estimated to be Rs. 20 Crores (Source).

Dhokha: Round D Corner Movie Review: Writing and Direction
Kookie Gulati is the director of the movie Dhoka: Round D Corner. Numerous unpredictable changes and twists occur during the movie. In the movie, he has astounded the audience with a captivating plot. Without giving anything away, we can only state that Dhoka: Round D Corner is the suspense movie that the audience has been anticipating for a long time. The movie will keep you fastened to your seat during your theatrical visit.
The movie is intriguing since, throughout the movie, you are unsure of who is telling the truth and who is lying. This suspense movie takes you on a journey filled with unexpected turns and raises many concerns about truth and deception. The movie's climax is so seamless that the audience will be shocked. The movie will hold your attention until the very end.
The movie immediately returns to its genre after the intermission. Whatever the first half attempts to establish is destroyed in the second. All plot twists are revealed one after the other in a straight line throughout the movie. Unanticipated turns cannot be predicted. It refers to the fact that nothing noteworthy has occurred throughout the movie, yet the ending is filled with unexpected turns.
Dhokha: Round D Corner Movie Review: Acting
R Madhavan is a terrific performer whose role has managed to keep the entire movie engaging. While Khushali Kumar, a newcomer, is the main surprise of the movie, demonstrating her acting abilities in front of so many potential performers. It does not appear from her performance that this is her first movie. Aparshakti Khurrana portrays a terrorist. However, he has been observed elsewhere overacting. Even when the movie concludes, you will not know whether you despise or sympathize with him.
Darshan Kumar never disappoints the audience; he always exceeds our expectations; as the ACP, he is seen contributing to the movie's depth. R Madhavan, who also plays a key role in this movie, is portrayed as a committed individual. The leading roles are played by R Madhavan, Aparshakti Khurana, and Darshan Kumar. In addition, Khushali Kumar's movie features remarkable work. Regarding acting, everyone's work here is exceptional, which indicates that these performers have performed their roles more effectively.

Music and Cinematography
The movie's background music is quite violent. In numerous thriller sequences, it evokes emotion. On the other side, the movie's music is merely ordinary. The movie contains two songs, both of which are equally romantic. The songs were composed by talented musicians such as Bappi Lahiri, Tanishk Bagchi, Zahrah S. Khan, Yash Narvekar, and Jubin Nautiyal.
The movie's cinematography is excellent. As a cinematographer, Amit Roy has created some breathtaking shots. He took wide photos in a manner that made the scenes look amazing. The outstanding usage of music and camerawork has provided the movie with a really elegant execution. The movie's dialogues also contribute to a deeper understanding of life's realities.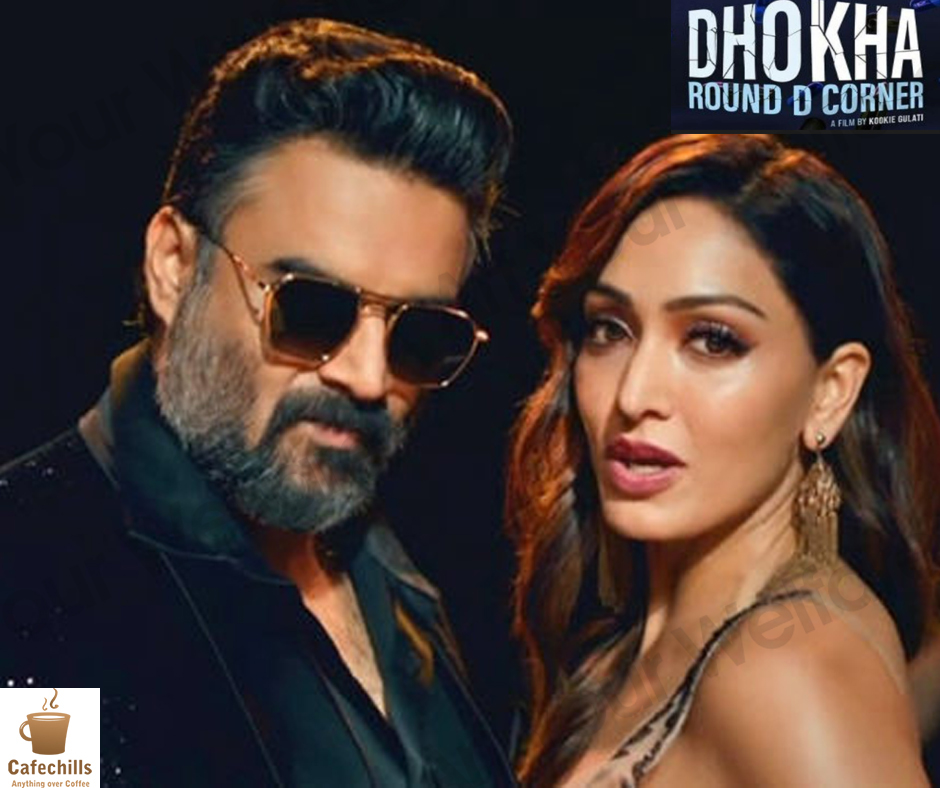 Final Verdict
Now let us determine whether you should go to the theatre and watch this movie. The consensus among the incoming reviews is that the audience is impressed with the movie. People could have enjoyed it more if it had been produced as a web series rather than a movie.
The movie stands out in theatres because of its tight narrative, engaging cinematography, melodic music, and the actors' outstanding performances. After viewing this movie, you will undoubtedly leave the theatre with a sense of pleasure from seeing a brilliant movie.