Ek Villain Returns, the suspense thriller movie featuring Bollywood star John Abraham, has finally returned to theatres after a significant delay. This movie is expected to exceed viewer expectations. Has Mohit Suri been able to captivate the audience's attention in the same manner as the original Ek Villain? Read this Ek Villain Returns Movie Review to know more about Ek Villain Returns Cast and Ek Villain Returns Story.
Ek Villain Returns Cast
Arjun Kapoor, John Abraham, Disha Patani, Tara Sutaria and J.D Chakravarthi
Ek Villain Returns Story
The movie begins with a violent murder during a fancy apartment party. After this, Arvi (Tara Sutaria), the apartment's owner, vanishes. The movie jumps back and forth between the present, three months ago, and six months ago. There are two guys in the movie – the first is businessman Gautam Mehra (Arjun Kapoor), while the second is Bhairav Purohit (John Abraham).
By entering his ex's wedding, Gautam produces a disturbing scene, which Arvi records on camera. People begin making fun of Gautam after Arvi shares this footage on social media. Gautam takes this sentiment too seriously and begins to pursue Arvi. They meet at a music festival, where he pledges to assist Arvi in advancing her singing career. Both then fall in love.
On the other hand, Bhairav Purohit is a zookeeper, part-time taxi driver, and shopping aficionado. Daily, he purchases a shirt from Rasika Mapuskar (Disha Patani). Following this, they both fall in love. The lads' propensity for pursuing females is shared by both of them.
In addition to these romantic tales, young women are being murdered in the city. Unknown serial killer is murdering girls and attempting to become the messiah of boys who are hopelessly in love. Due to this, the narratives of these four characters get intertwined, resulting in some intriguing plot twists in the movie. Ek Villain Returns Climax: Now the audience has to see who is the hero and who is the villain.
Ek Villain Returns Movie Review: Trailer
Direction and Screenplay
The movie's opening is captivating and enjoyable. The first thirty minutes of the movie are typical similar to suspense/thriller movies and extremely well-written and directed. After that, however, this movie lacks interesting developments. In a few lines and scenes, all the characters' problems in life are described.
Ek Villain Returns is a movie with a rapid succession of events. In actuality, the movie wastes no time in drama and is to the point and the movie depicts a number of believable scenes. Mohit Suri could have made Ek Villain Returns's plot more engaging though you cannot anticipate the plot of the movie.
The best aspect of the movie is its sexual appeal. There are numerous muscular and attractive sequences in this movie. However, there are no nude scenes captured on camera. There are numerous errors in the story, and the suspense expansion strategy should have been improved. In addition, the movie has a number of absolutely illogical scenes. There are numerous sequences in the script that depict the boys' love being betrayed.

Ek Villain Returns Movie Review: Acting
When the screenplay and direction of a movie disappoint, you focus on the actors. Regarding acting, Arjun Kapoor's effort is amazing. Disha Patani has performed admirably in her role. Tara Sutaria is displaying her attractiveness and toned physique, whereas John Abraham is flaunting his big chest.
Arjun Kapoor appears in fewer scenes in the movie. If he is removed from the movie, it will appear that nothing has changed in the plot. Tara Sutaria continues to perform with beauty and being emotionlessness, as she has done in so many movies. Her contributions to the movie cannot be considered as acting.
John Abraham has worked diligently on his physique, which is evident, but his stony expressions in numerous emotional passages imply he needs more acting training. Similarly, Disha Patani has put a great deal of effort into her acting, and she fits her role in this movie extremely well. This movie is only watchable due to the presence of John Abraham, Arjun Kapoor, and Disha Patani. On numerous occasions, you may choose Arjun Kapoor to John Abraham.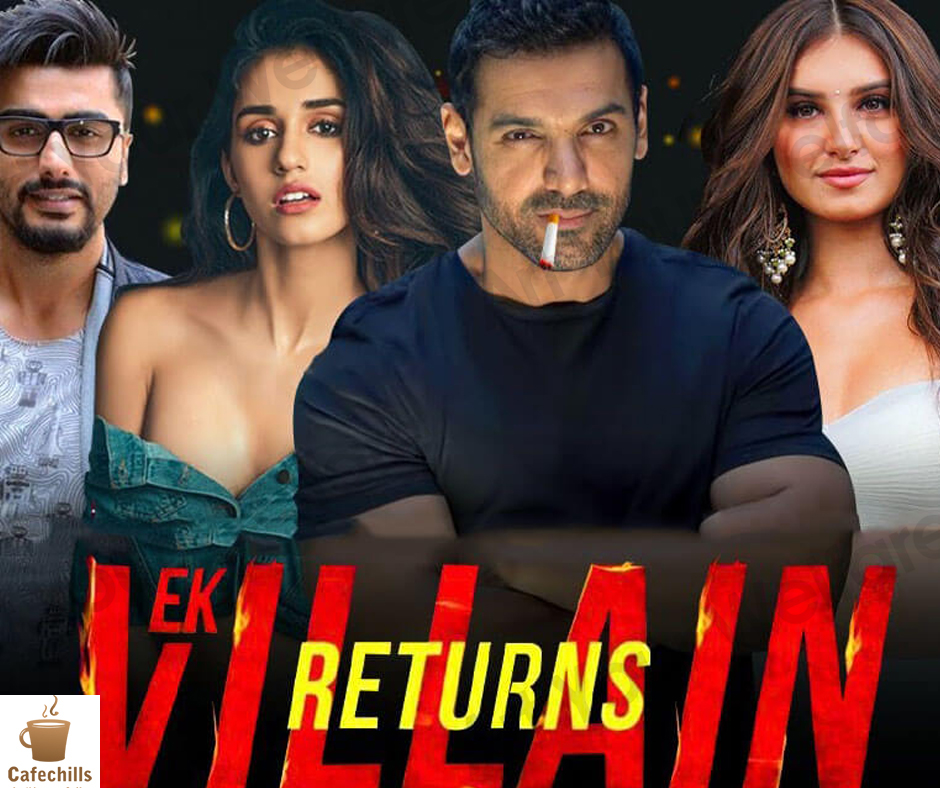 Music and Cinematography
The movie's background music is excessively loud and in various action moments, it causes a headache. On the other side, the movie's music are somewhat superior. The movie contains four songs in total and the cinematography is excellent. Vikas Sivaraman has made wonders in certain scenarios by combining the camera with low-light conditions. The editing of action sequences is fluid and rapid. The cinematography and editing of this movie has brought the action to life.
Final Verdict
Ek Villain Returns is a subpar movie. However, it should be praised for meeting the criteria for an effective suspense/thriller movie. The subject may not have been well accepted from an entertainment standpoint, but Mohit Suri's message should be viewed by all. In addition, this movie encourages men and women to respect one other's decisions and private lives.
Movies with suspenseful and emotional content have not always won the hearts of audiences, though they have also always thrilled them. This is the main reason why these movies have frequently become box office successes. Ek Villain Returns is a thrilling, spirit-filled movie with notable actors such as John Abraham and Arjun Kapoor which will completely satisfy the audience. If you are a fan of John Abraham and suspense movies then this movie is made for you as well as your family.