The first glimpse of Freddy creates a different kind of madness in the audience. The expectations are high if there is a thriller based on romance and drama. One of the most anticipated movies 'Freddy' has been released in theaters. It is a romantic, dramatic, and suspenseful movie in which you will be shown the dark side of a young introvert. If you are planning to watch this movie, then definitely read this Freddy Movie 2022 Review.
Cast: Kartik Aaryan, Alaya F, Sajjad Delafrooz
Director: Shashanka Ghosh
Story
This story is about a 28 years old introvert, Dr. Freddy Ginwala, a dentist. Freddy has been looking for a life partner on matrimonial websites for the past five years. He registers on several matrimonial websites and also meets girls. But due to the lack of coordination, he needs to move the relationship forward. When the girl comes in front of him, his confidence shakes, his tongue begins to slip, and his knees tremble. Therefore, despite having a profile on the matrimonial site for five years, he is single.
But a new twist comes to the dentist's life when he's so in love with a girl that he won't stop daydreaming about her. At a wedding, Freddy meets a girl, Kainaaz Irani, with whom he falls in love at first sight. But Freddie's dreams are shattered when he knows she is marrying a man named Rustum. But their love story does not end here. One day the same girl comes to the doctor's clinic for treatment.
The two meet once again as doctors and patients. Being a doctor, Freddy meets Kainaaz again. He gradually discovers that Kainaaz is married to a man who beats her up. On the other hand, Kainaaz also likes Freddy's company. But both are unable to come together because of Rustum. Freddy's love and passion for Kainaaz slowly start turning him into a criminal. But even after this, will both be able to come together? The answer to this can only be found by watching Freddy Movie OTT.

Writing and Direction
Shashank Ghosh directs the movie. His hard work is visible in the movie. The way the story is shown leaves an impact in some scenes. There is much more to this story than love, affection, loving moments, and secret encounters. Barring one or two twists, the screenplay is flat. There could be more scope for suspense, and there is also laziness in writing. There are some plots through which excellent tension could have been created. This romantic drama Freddy Movie Release Date is 2nd December 2022.
The movie's first half primarily focuses on the romance between Freddy and Kainaaz. The movie is expected to evolve rapidly in the thriller genre, and there should be more nail-biting scenes, which Freddy cannot do. Screenwriter Parvez Shaikh could have paid a little more attention to the first part of the movie. There is no shock, and it just goes with the flow of the narrative. At the same time, director Shashank Ghosh executes some twists and turns well in the last sixty minutes of the movie. Despite being predictable in the second half, the movie maintains its pace.
Freddy Movie Cast and Acting
Karthik Aryan surprised everyone with his performance in this movie. He wins people's hearts in one moment; then, in the next moment, he also scares people with his acting and expressions. In the matter of acting, Alaya F has also left no stone unturned. Whatever screen time she got, she made the most of it. Other supporting actors also played their roles very well.
Karthik Aryan has played a challenging role. It would not be wrong to say that Karthik Aryan has done such an experiment through this movie, which was also a risk somewhere. The body language that Karthik captures and maintains to introduce the character of Freddy deserves praise. The director has brought out the best actor inside Karthik. Karthik's acting and Shashank's direction are solid in the movie.
Music and Cinematography
Ayananka Bose does the cinematography of this movie. The scenes shot at Freddy's farmhouse in Karjat, both romantic and terrifying, look stunning on the screen. The visuals are atmospheric and help set the movie's tone. The camera work of the movie is excellent. The thrill sequences look great, and the movie's editing is also good. But some scenes could have been trimmed down in the first half.
The movie has great songs like 'Tum Jo Milo' and 'Kaala Jaadu,' which will excite you. But the intimidation of singing in a thrilling scene seems wrong. Freddy's songs are written by Irshad Kamil and sung by playback singers Arijit Singh and Nikhita Gandhi. The excellent use of background music has given a very stylish execution to the movie. The background music by Pritam Chakraborty helps the movie to enhance its stimulating effect.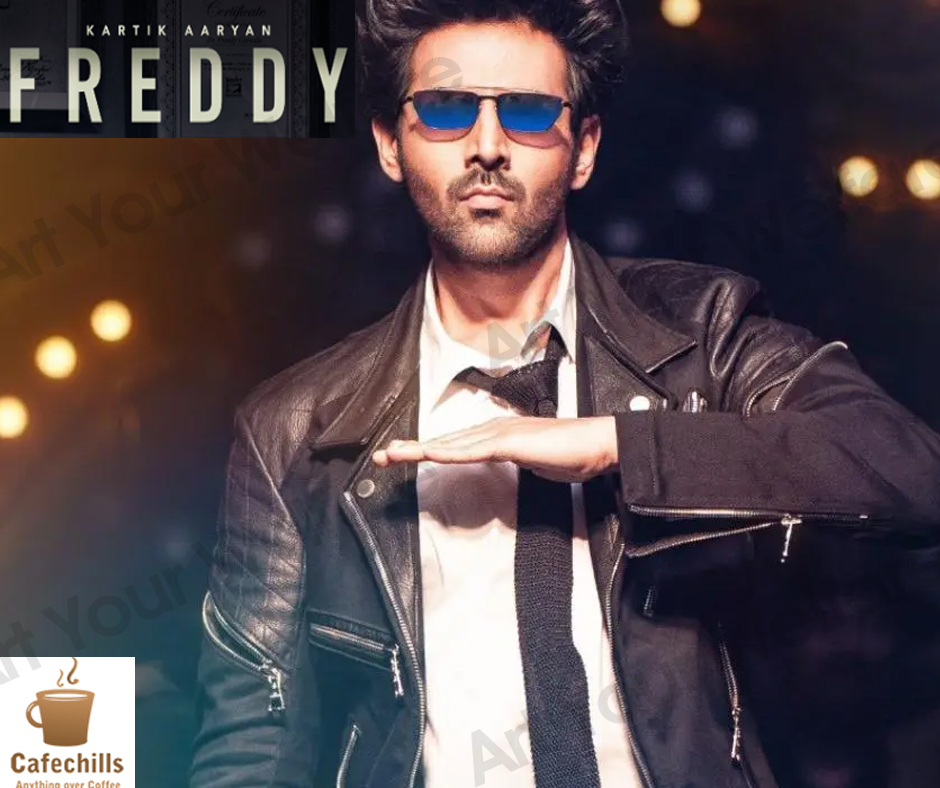 Freddy Movie 2022: Final Verdict
Questions were raised about Kartik Aaryan's acting ability for a long time, and Freddy answered all such questions. Karthik Aryan appeared in such an avatar for the first time through 'Freddy.' In such a situation, this movie can be seen as the new avatar of Karthik Aryan. Karthik Aryan can also be praised for getting out of his comfort zone and choosing a challenging character.
In this movie, you will see romance, suspense, and thrillers. Freddy Movie will not bore you anywhere if you have patience. It is an exciting thriller, but it could be better. It has its flaws, but the most significant strength is Karthik. Overall, 'Freddy' is a movie that promises and delivers entertainment. This Bollywood romantic thriller, Freddy, is streaming on Disney Plus Hotstar.