Gangubai Kathiawadi is a recently released biographical crime drama movie about prostitution. A serious subject has been handled deftly throughout the movie, which is quite admirable.
Cast: Alia Bhatt, Ajay Devgan, Vijay Raaz, Jim Sarbh, Huma Qureshi, Seema Pahwa
Director: Sanjay Leela Bhansali
Gangubai Kathiawadi Story
Gangubai Kathiawadi portrays Ganga (Alia Bhatt), a Kathiawar resident who has aspired to be a heroine from childhood. Ramnik (Ganga's Lover) sells Ganga for a thousand rupees at Kamathipura, Mumbai, demonstrating his ambition to make Ganga a heroine which makes Ganga undergo a change to become Gangubai. Gangu's transformation into a mafia queen is done with the assistance of Mumbai don Rahim Lala (Ajay Devgan).
All these things are depicted in the movie. To really comprehend it, you must watch the movie. The movie is two and a half hours long, with the first half being fast-paced and endearing.
Gangubai Kathiawadi Trailer
Direction and Music
Sanjay Leela Bhansali's direction kept the audience engaged despite the script's flaws and he did an excellent job presenting several scenes. By minimizing extraneous filth, he has portrayed the movie as a human story. He has created a movie about such a serious subject that is absolutely devoid of nudity or warning scenes. Only Alia Bhatt has abused twice, but that abuse is quite appropriate in those situations.
A serious problem such as prostitution has been brought up in a very straightforward manner. A trap larger than life's moral. Gangubai Kathiawadi is a movie for audiences over the age of 16, just because the subject matter involves a little of adultery. However, you will not believe that the movie is based on prostitution as there is neither any vulgar scene nor a basic kissing scene.
Sanjay Leela Bansali's direction is mediocre throughout the movie. The movie's writing is a little poor, but the cinematography is superb. The movie's duration should have been reduced. The movie's songs, likewise, did not resemble those that lingered in the memory for an extended period of time. The movie's songs and music are average; though background music and language are excellent.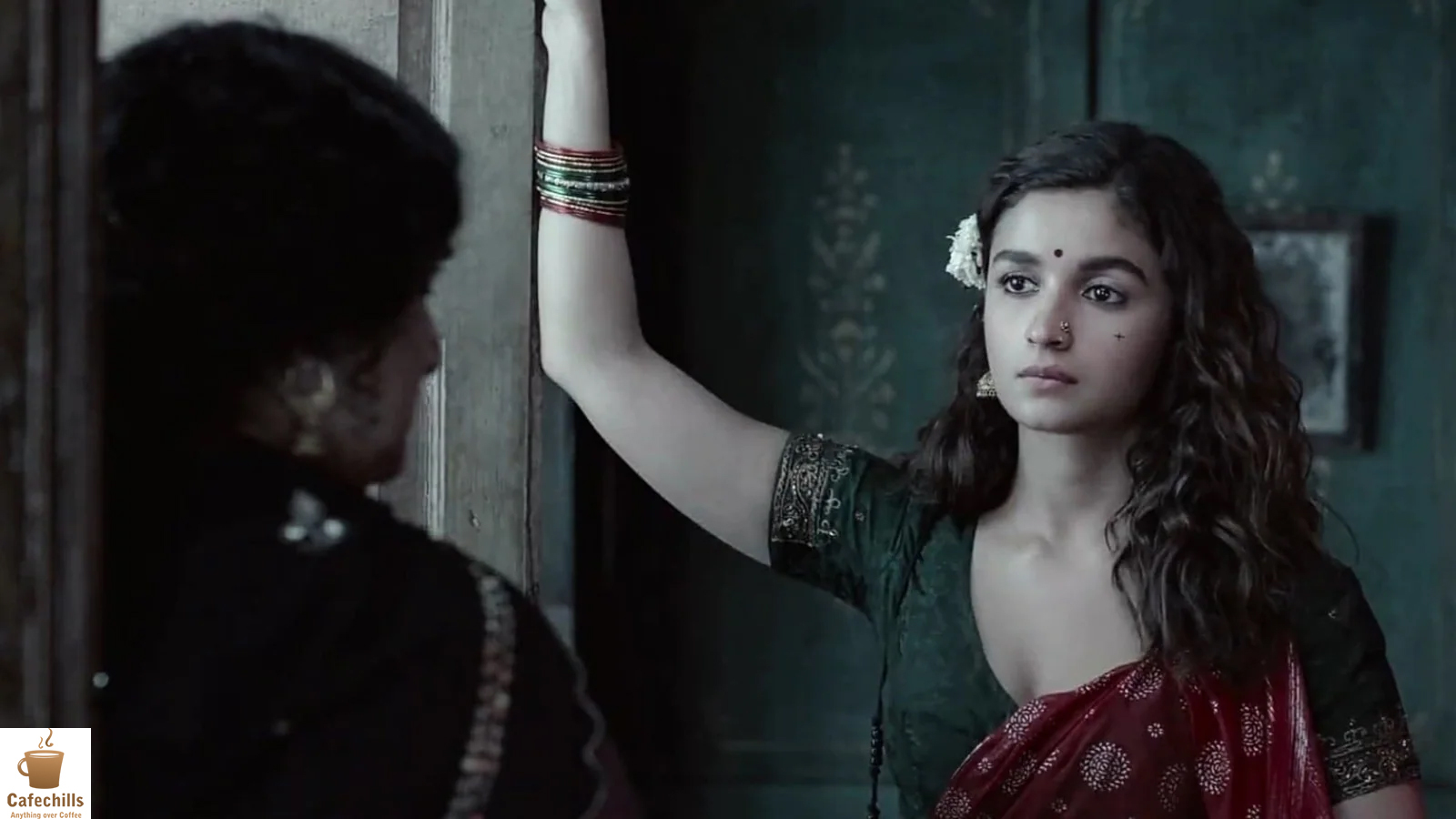 Acting
The entire cast has delivered outstanding performances in the movie, but Alia Bhatt's performance stole the show. No doubt, Alia Bhatt is an excellent actor. Her facial expressions and acting skills are outstanding in this movie.
With regards to the other characters, Ajay Devgan also fits nicely in the role of Rahim Lala, although his role is small. Vijay Raaz has also performed admirably in his short role, despite the fact that he receives very little screen time. Seema Pahwa and Indira Tiwari did an outstanding job. Shantanu Maheshwari and Jim Sarab have also performed admirably in their roles.
Final Verdict
Women will particularly like this movie, as it depicts Gangubai's efforts to improve the standard of living for thousands of women living in red light zones such as Kamathipura, as well as their daily struggle.
Gangubai Kathiawadi is a brilliant movie, but Sanjay Leela Bhansali's audience wants perfection. If you are a fan of Alia Bhatt, you should not miss this movie; if you are not, this movie will convince you to become one. Apart from that, if you want to learn more about Gangubai, you can watch this movie.