After 8 years with Hungama 2, Priyadarshan and Shilpa Shetty returned to Bollywood after 14 years, but both could not impress through this film. 'Hungama', made in 2003, is a great comedy film, but its second part, introduced with a new story, doesn't even get close to 'Hungama'. The comic films for which Priyadarshan is known are not seen in 'Hungama 2'.
Rating: 3.5 IMDb
Star Cast: Shilpa Shetty, Paresh Rawal, Pranitha Subhash
Director: Priyadarshan
Writers: Yunus Sejwal
The film falters from the very beginning. Especially the first hour is so bad that it is impossible to believe that this film is of Priyadarshan. All the actors are seen over acting and the film does not connect with the audience. After an hour, the film comes in a decent range. Some scenes are laughable, but the climax ruins it.
Storyline
Anjali Tiwari (Shilpa Shetty) is a very hot and modern woman while her husband Radheshyam Tiwari (Paresh Rawal) is much older than his wife. So, he keeps a close watch on his wife. Anjali's special friend Akash (Meezaan Jaffrey) is about to get married to the daughter of Balraj Kapoor (Manoj Joshi).
A few days before the engagement, Vaani (Pranita Subhash) comes to Akash's house with a little girl and claims that the girl is Akash's. This enrages Akash's father Colonel Kapoor (Ashutosh Rana). Akash says that he is not the father of this girl, but Vaani presents some evidence. This creates turmoil in the Kapoor family.
Is Anjali having an affair with someone? Is Akash the father of Vaani's child? What is the relation between Akash and Vani? An attempt has been made to create humor by intertwining the story around such questions.
Comedy
Priyadarshan has returned to direction after a long time. He had described Hungama 2 as a family film, and also said that the comedy in the film has been kept very clean. Seeing the film, the director's point of view seems absolutely right, nothing ridiculous has been shown, there is no headless comedy. But the interesting thing is that there are not much comedy scenes in the film. If someone makes you laugh for 10-15 minutes in a film of 2 hours 36 minutes, then it cannot be called a comedy film.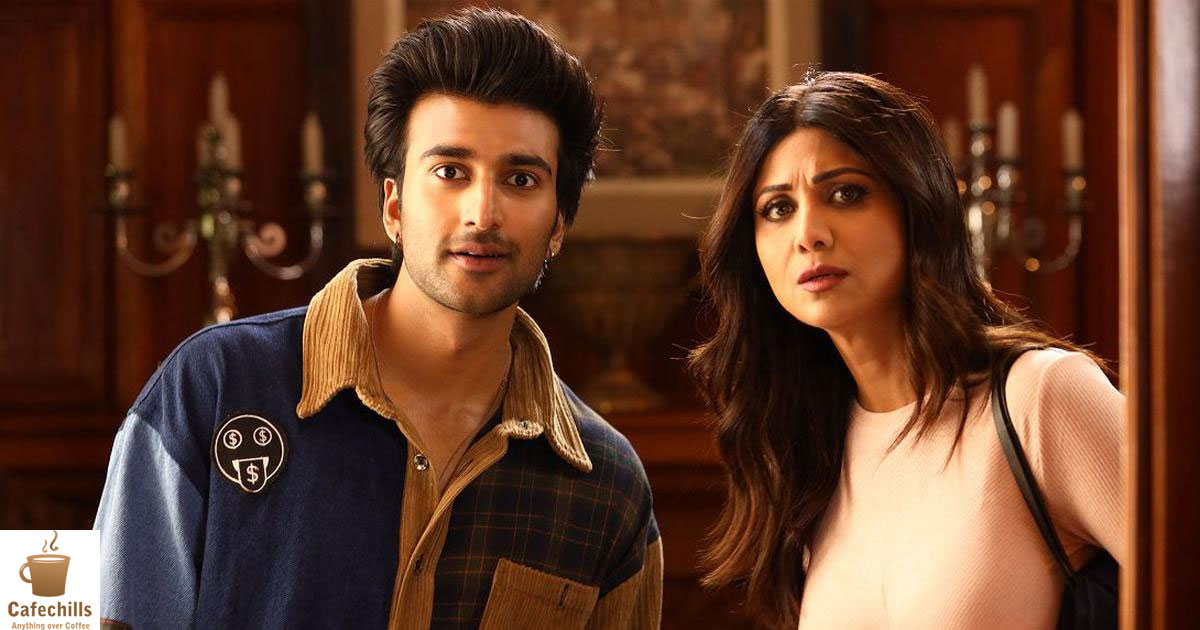 Screenplay and Direction
The story is of Priyadarshan and its screenplay is written by Yunus Sejwal. The story raises many questions. As Akash and Vaani knew each other well during college. Then why did they quarrel? Why did they separate? There was superficial information given about this.
Why a woman like Anjali married an older man Radheshyam, the answer is not even available. The way the Kapoor family takes the DNA report of Vaani's baby girl lightly is ridiculous. Why would someone send their stupid servant to report such a serious matter to speak to the doctor?
The characters in the story are funny, but the context connecting these characters is not strong. The lottery winning scene, Johnny Lever teaching the kids, a scene with Rajpal Yadav posing as Vaani's husband gets boring and loud. The manner in which the climax is handled shows that the writer has not spent much brains and has somehow wrapped up the story.
Priyadarshan has made a clean film, but could not make an entertaining film. They have not even been able to give such comic scenes that under the guise of humor, the audience ignores the weaknesses of the story. Priyadarshan's presentation looks poorer than their old-time films. The story is very long, there is no clarity in presenting the point and the songs have been kept without situation.
Actor's Performance
Paresh Rawal 's acting is good, but his role could have been longer and many comic scenes could have been created about his character. Overall, his talent was not fully utilized.
Shilpa Shetty looked glamorous, but she also did not get much opportunities. Meezaan Jaffrey's acting was mixed. Somewhere he is seen overacting and somewhere his acting has been good.
Pranitha Subhash's acting was good. The work of Pranitha Subhash will also be called right. It is good to see that the director has given a lot of space to his female lead in the film. More than half the confusion has revolved around her.
Ashutosh Rana was also seen as a victim of over acting. This time Ashutosh Rana has also got a different type of role. His acting is good, but this time his character chills a lot. It can be said that it is Priyadarshan's film, so it has happened. But maybe it doesn't suit Ashutosh much.
Rajpal Yadav, Johnny Lever were very loud while Manoj Joshi's work was excellent. Akshaye Khanna also shows the face, but the role is not strong.
There is definitely some relief in the matter of acting. Meezaan's comic timing is good. The film is short, so it cannot be said that every actor did their best or not, but the beginning is good.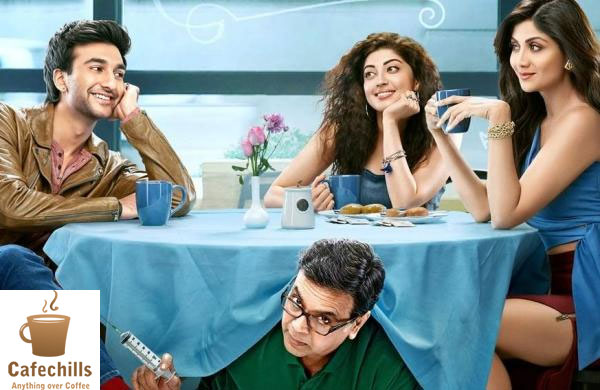 Priyadarshan's old formula, how did it fail this time?
Shilpa Shetty, who is returning after a long time, has been shown coming and going several times in the film. But there is a lack of a solid character. The makers have definitely made him dance on his old songs. Paresh Rawal is shown as Shilpa's husband in the film. As strange as it sounds, it also looks awkward while watching. There is definitely a comedy film, but this couple seems like a mismatch. Among the co-stars, Tiku Talsania and Rajpal Yadav have done a great job. Whatever little bit of fun is there in the whole film, the credit will go to these two.
Talking about the direction of Hungama 2 can be difficult because Priyadarshan has not done any bad work. The set formula which was used in the 90's, has been repeated again. Seeing his Hera Pheri makes us laugh even today. But this time perhaps he himself got confused in the affair of making a confusing film. That effect was clearly visible in the film as the comedy kept missing and the connection with the story kept breaking.
Some songs have also been kept in the film. If you listen separately, it might sound good, but does not fit the film. In such a situation, there was some buzz about Hungama 2, but in the absence of comedy, it remained just a noisy film, which would not harm anyone in not watching.