Jalsa, a movie featuring Bollywood actress Vidya Balan, was recently released, and it has received rave reviews. Jalsa movie has been released on OTT, and Vidya has received a lot of praises for her acting. It is a crime drama movie, and it has attracted a lot of audiences to watch the movie.
Cast: Manav Kaul, Vidya Balan, Shefali Shah, Rohini Hattangadi and Kani Kusruti
Director: Suresh Triveni
Jalsa Movie Story
Jalsa is the story of two women who live in opposed economic and social worlds. Maya is a strong lady who is not only raising her son alone but also has a reputation for telling the truth. Rukhsana works as a cook and also takes care of Maya's son. She does not regard her occupation as trivial; she is a self-respected woman.
A young girl collides with Maya's car as she returns home late at night. Maya flees from there, terrified. She is tortured by guilt and recognizes her wrongdoing. Rukhsana is also connected to this accident, which causes a seismic shift in the lives of these two ladies. What effect does the incident in the movie have on the lives of these two women forms the crux of the story.

Jalsa Movie Direction
Suresh Triveni does an excellent job as a director. He built tension in the drama without resorting to excessive dialogues. The manner in which he presents the conclusion makes the audience uneasy. The finest aspect about Jalsa is that the suspense about what would happen next is maintained throughout the movie, which keeps the audience engaged. Although the audience has numerous thoughts, filmmaker Suresh Triveni has thought of a satisfactory finale for the movie.
The screenplay explores morality, journalistic principles, police corruption, social divisions, the difficulties of being a single mother, and the effort of a working woman to maintain a balance between work and home. No specific attempt has been made in this direction, but these things continue to emerge from time to time through the characters. Additionally, he has done an excellent job with his lead actors.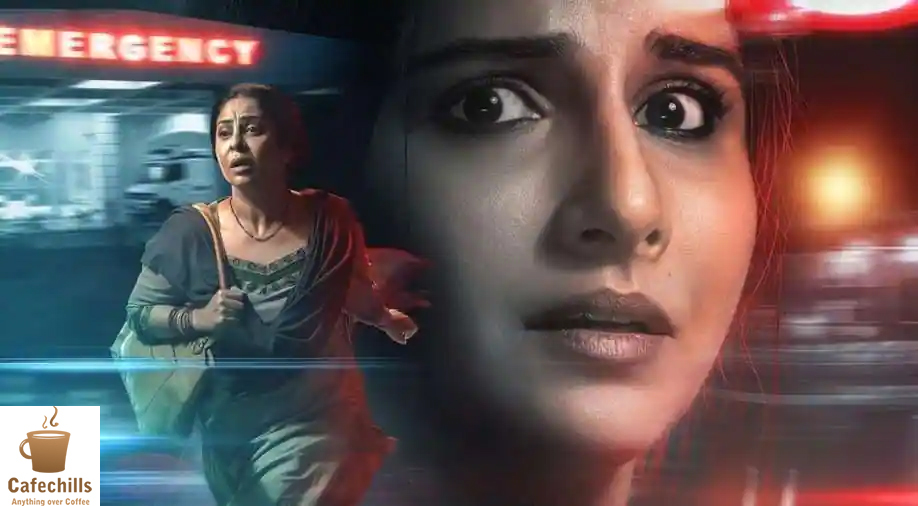 Jalsa Movie Acting
Vidya Balan's acting has conveyed work pressure, a lady suffering from guilt, annoyance, etc. Her outstanding performance heightens the suspense in such movies. When combined with another excellent actress, Shefali Shah, the movie becomes more powerful and engaging. Shefali Shah conveyed her anguish through facial expressions rather than dialogue. Her facial expressions during the climax are well worth watching.
Manav Kaul was a perfect choice and delivered an excellent performance. The majority of Iqbal Khan's dialogues are vague. Kushan Nandy, the show's creator, stated that Vidya Balan and Shefali Shah are two of today's top actors. Suresh Rana has made this movie success by directing it flawlessly.
Final Verdict
A crime drama movie that has piqued the interest of many viewers. Some aspects of the movie appear to be unfinished. The movie has the sensation of a gradual burn. The main event in the movie occurs within the first five minutes. After that, we become acquainted with the protagonists' restlessness, rage, and remorse. Nonetheless, 'Jalsa' is one of those movies covering a wide range of topics. Even if half of the tracks aren't perfect, it keeps you intrigued till the ending.