Jersey Movie – South flicks are top-rated at the moment. Simultaneously, remakes of South Asian movies are not out of trend. Shahid Kapoor's long-awaited movie 'Jersey' has finally opened in theatres.
Cast: Shahid Kapoor, Mrunal Thakur, Pankaj Kapur, Ronit Kamra, Geetika Mehandru
Director: Gowtam Tinnanuri
Jersey Movie Story
Sports are political, and this movie touches on a variety of subjects. It is a cricket player's challenge and when a player's dreams are not realized, frustration ensues. A middle-class family faces many difficulties from failure to success and there is always a path ahead. The movie also emphasizes the bond between husband and wife, father and son, and coach and athlete. How a failing individual becomes a source of worry for himself and his family, how people's attitudes against him change is all depicted with emotion and drama in 'Jersey.'
The story revolves around Arjun Talwar (Shahid Kapoor), a Chandigarh resident. He was a contender for a spot on the Indian cricket squad but was unable to get selected due to various factors. He retired from cricket just after achieving his best. He is now 36 years old. The job he obtained through the sports quota also slipped through his fingers. Struggling with financial constraints, he lacks the funds needed to purchase a jersey for his son. Arjun's son recognizes his father as a hero, and Arjun once again picks up the bat for his son's sake.
Jersey Movie Direction
Gowtam Tinnanuri, who directed the original movie, also directed this one. He has written and directed both movies. In 2019, the Telugu movie's original version received the National Award for Best Feature Film and Best Editing. Gowtam has altered the script somewhat for this new rendition. Additionally, the relationship between Arjun and his son Karan is portrayed differently.
Jersey is an uplifting movie that is brimming with heart. These feelings motivate you, elicit empathy, and elicit an emotional response. Gowtam Tinnanuri has retained several emotionally charged scenes, but not every scene should have an impact on the viewer. Only a few sequences leave an impression, and others appear to be straining unnecessarily to elicit an emotional response from the spectator. The movie begins slowly and monotonously. It picks up pace after 30-40 minutes and piques the audience's interest.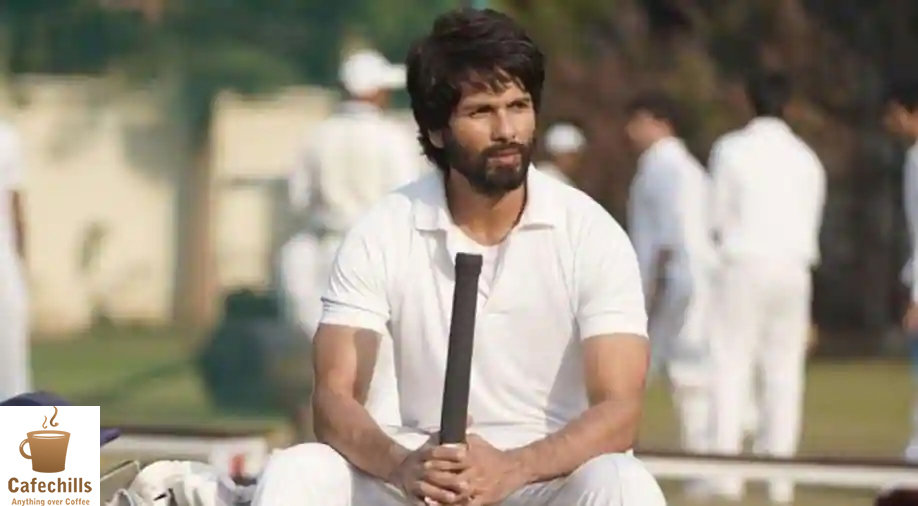 Jersey Movie Acting
There is no doubt that Shahid Kapoor has scored another century with this movie when it comes to the performance. Everything is offered to them in equal measure, be it anger or irritation. It's worth watching him tune with Pankaj Kapur as a coach and Ronit Kamra as a son.
Pankaj Kapoor, who possesses exceptional acting abilities, is also excellent in his role, although he does not outshine Shahid Kapoor. Ronit Kamra's innocence earns him countless scenes. Mrunal Thakur's character is entirely unrestricted. Arjun's actions are motivated by his character and Mrunal's acting elevates it to new heights.
Jersey Movie Collection
 The movie has made Rs 3.75 crore on Friday, Rs 5.25-5.50 crore on Saturday, and Rs 5-5.25 crore nett on Sunday, according to Boxofficeindia. The total box office receipts have now reached 14.75 crore.
Final Verdict
The movie focuses entirely on feeling; there is an excellent link between son and father; there is a little dramatization and no heavy conversation. Each character is distinct. The director has shifted his focus away from cricket and toward family drama. The movie depicts the dedication of everyone affiliated with Jersey, yet there is nothing new in this version.