Laxmii Movie
Star Cast: Akshay Kumar, Kiara Advani, Sharad Kelkar, Rajesh Sharma, Ayesha Raza Mishra, Manu Rishi Chadha, Ashwini Kalsekar
Director: Raghava Lawrence
Laxmii Movie Story
Laxmii movie is a remake of the Tamil movie Kanchana in which a man is possesed by the spirit of a transgender woman.
Asif (Akshay Kumar) & Rashmi (Kiara Advani) are a happily married couple living with their nephew Shaan. Shaan is Asif's elder brother's child and his parents died in accident, so he stays with Asif and Rashmi.
Rashmi's Parents did not accept Asif as he is a muslim. They ran away together and got married. Rashmi's Mother Ratna (Ayesha Raza Mishra) calls Rashmi on her anniversary and calls them to her house and says that she will convince her husband Sachin (Rajesh Sharma).
Asif is a good person and very practical in life. He believes that there are no ghosts and says that he will wear bangles if he ever meets any ghost.
Rashmi and Asif go to Rashmi's parents' house. Asif gets haunted by the ghost of a transgender woman Laxmii and wants to kill a group of people for revenge. Rashmi's family is very scared after knowing all this. They take all the necessary measure to drive the ghost out of Asif's body – this forms the main crux of the story.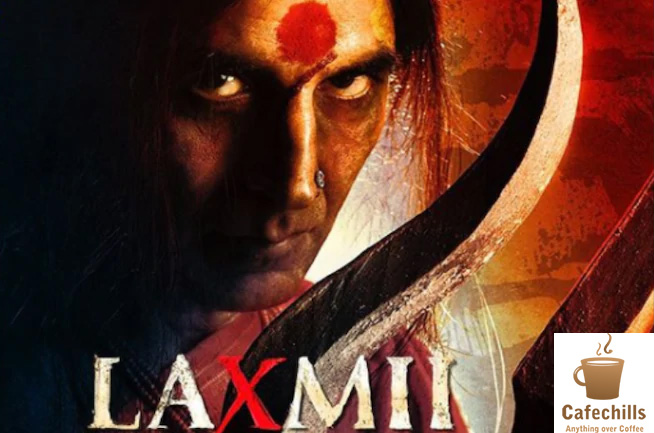 Laxmii Movie – Star Performances
Akshay Kumar plays two roles – Asif and the ghost Laxmi. Asif character is very easy to play but Laxmi's character is really challenging one. The song Bhumbholle shows that Akshay suits the role perfectly. Kiara Advani role is a small one. The other actors' performances are also good to suit the storyline.
Laxmii Movie – Direction and Music
The movie is directed really well and the good set of actors makes the story a perfect one. The background score is really good though not very scary. Songs are not so good to play on repeat.
Laxmii Movie – Last Word
The movie story has a very good theme. The viewers who have watched Kanchana may not like this one but it is worth a watch for Akshay Kumar fans. A complete family entertainer.