Lootcase is a dark comedy-drama Bollywood released on 31 July 2020. Rajesh Krishnan, the debutant, is the director of the movie.
 Star Cast – Kunal Khemu, Rasika Dugal, Gajraj Rao, Ranvir Shorey, Vijay Raaz, Aryan Prajapati.
Lootcase, as a movie, is a suitcase full of laughter, a gripping storyline, and funny characters. Some of the remarkable actors, including Kunal Khemu, Vijay Raaz, Gajraj Rao, Ranveer Shorey, Rasika Dugal, combined with other supporting casts, make it a complete family entertainer of 2020.
There are many epic funny incidents along with the perfect comic timing of the characters, which make it worth a good watch. Especially Kunal's common men's appeal, Raaz's Net Geo connection, Gajraj Ji's role as a witty politician all are supreme inclusion to the movie's plot. Available to all Disney+Hotstar VIP/Premium users, Kunal's Lootcase becomes the 2nd entry in Hotstar's Cinema ki home delivery initiative, and it is worth an applaud.
Storyline
 The movie opens up with Nandan (Kunal Khemu), a middle-class man who lives along with his wife, Lata (Rasika Dugal), and his son, Ayush.
While walking in a deserted street, out of a shady public toilet one day, Nandan finds a briefcase full of money. Nandan is a hard-working man who often gets disappointed about not getting paid enough. At first, he enquired if the suitcase belongs to anybody, but when he didn't get a response, he decided to keep the briefcase.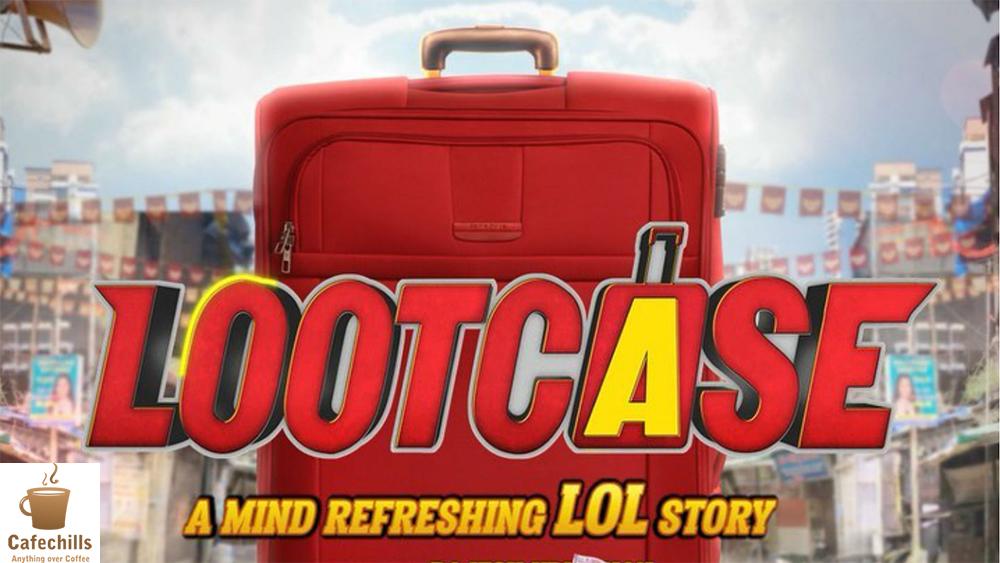 On discovering the suitcase, Nandan gives it a name, Anand Petikar. The story becomes more interesting when the viewers come to know that the cash belongs to Gajraj Rao, a wily politician. The money was to deliver to his senior leaders. Amid all the chaos, when Bala's men attack Patil's men, they forget to take the 'suitcase' along. From here, the chase for the suitcase begins, and the hunt becomes more interesting with the entry of the inspector.
The movie has a good sense of humor and avoids double meaning dialogues, which makes it perfect for a family night show.
Moreover, the characters and situations are ideally to induce laughter.
The best part is that the filmmakers have not tried to insert random cringe jokes like other Bollywood comedy films. All fun and scenes are so natural that you will feel that the same movie can happen in your life too. Another good point is that there are no double meaning jokes or any adult scene (not even kissing), which makes it easy to watch with family. The dialogues by Kapil Sawant are hilarious, especially the ones rendered by the crook who's a Nat Geo fan enacted by Raaz and a crook politician passed by Rao. The most substantial part about the movie is, also being a comedy movie, unlike many others, it doesn't lack the logic.
The movie starts in a very gripping manner and continues to hold attention for 40 odd minutes and then drops pace due to unnecessary songs and too much focus on the protagonist. However, towards the climax, the movie picks up, but Bollywoodishly culminates into a predictable end.
Characters –
 Kunal Khemu –  Kunal Khemu, a super-fine actor, pitches in yet another effective performance here. You would agree with me that Kunal is one of the most underrated and underutilized talents. He deserves better roles in movies and excellent support from the audiences too.
Rasika Dugal – Rasika,  was seen recently in Mirzapur (2018) and Out of Love (2019) web series, is equally impressive as Kunal's nagging wifey.
Rest of the stellar supporting cast – Gajraj Rao, Ranvir Shorey, Vijay Raaz don't disappoint either. Every performance in the film is top class and memorable.
Director Rajesh Krishnan has done a commendable job while Kapil Sawant has penned a masterpiece. The smart script work is best highlighted by the character Bala played by Vijay Raaz. Use of some simple instruments as BGM added on the comical element of the film.
The shining beacon of this film is all due to intelligent writing.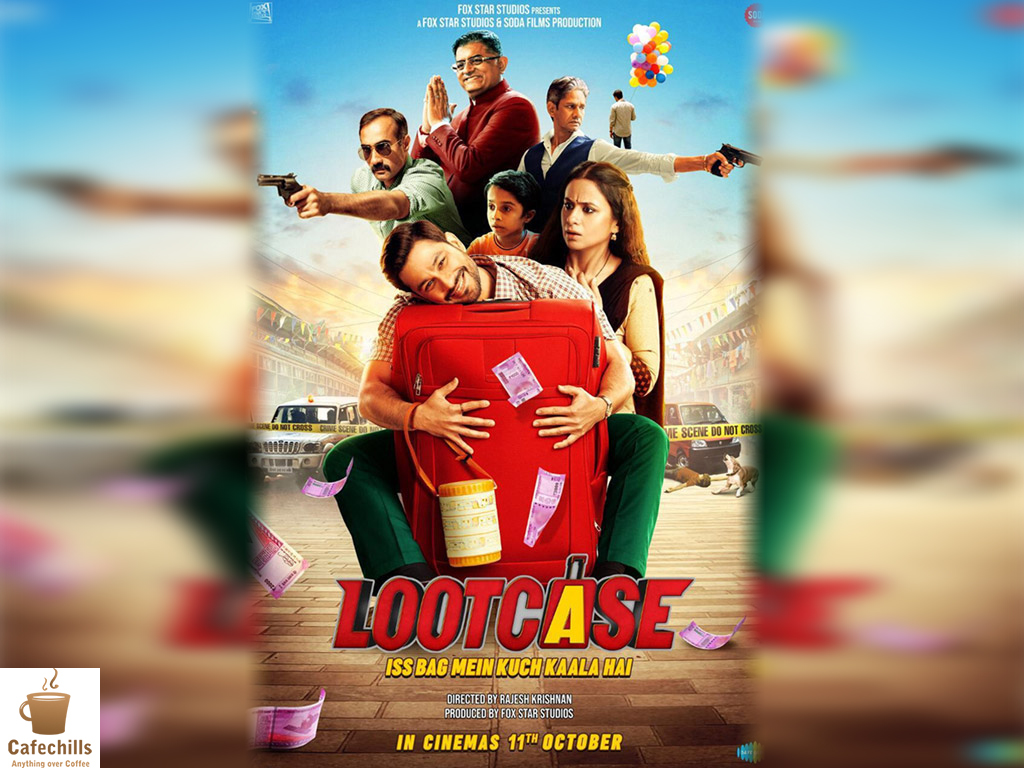 The lone song appearing in the mid-movie could be avoided. There could have been improvements in the storyline as there could be more humor in some scenes, but still, the movie is good and is a good one time watch because of the incredible performances of all the cast.
All in all, Lootcase is the best amongst the multiple OTT releases I've seen off late. It's not an easy task to make one laugh so much throughout two hours ten minutes run time, but this film makes it appear like a cakewalk. Must say, it is one of the best Sitcoms released in the past 2-year span wherein a small connection with a "Lootcase" (The suitcase full of money) builds up a joyful story.
We can hope that this film will act as a relaunch of Kunal Khemu, who won our hearts. Just not him, the entire cast, including Rasika Dugal, Ranvir Shorey, Gajraj Rao & even the child artist Aryan Prajapati played their part with honesty.
Vijay Raaz (as the goon) and Gajraj Rao (as a corrupt politician) stole the show. It took no time to establish each character and their unique behavioral pattern. You would love it.
Finally feels good to see the typical Bollywood dark comedy back in action. No unnecessary adult scenes, no harsh language, just pure comedy. The main attraction of the film is its multi-star cast. Every actor has performed gracefully. After an extended period, we saw Kunal Khemu in a mainstream role, and he did his job fantastically.
One would also hope for the sequel of the movie in the coming years as there is scope for the rest of the story to play out as there are a few unanswered questions. Kudos to the first time filmmaker and his crew and a big shout out to the OTT platforms for supporting such good films, now its the turn of the audience to shower some love.
So ,all in all, a good family watch, especially during these difficult times. Set your sofa for a breathtaking movie night.