Runaway 34 Moviehas been released, starring Ajay Devgn and Amitabh Bachchan. Audiences eagerly awaited this movie since it contains both court drama and blame game elements. If you're considering watching this movie, you should read this review first.
Cast: Ajay Devgn, Amitabh Bachchan, Rakul Preet, Boman Irani, Angira Dhar, Aakanksha Singh, Ajay Nagar
Director: Ajay Devgn
Runaway 34 Movie Trailer
Runaway 34 Movie Story
Captain Vikrant Khanna departs from Dubai on a flight. He consumed a large amount of alcohol up to 15 hours prior to the flight's departure time. His health was precarious when he took off from Dubai. He was afflicted by a hangover, and his eyes were also red. Tanya, his co-pilot, notices but says nothing. Runway 34 is a movie based on true events in which a pilot takes a calculated risk amid adverse weather conditions and little fuel.
However, he successfully lands the plane after making some problematic judgments and calculations at 35,000 feet. He saves the lives of all his members. The flight does land, but both pilots are screwed after the landing. Whatever occurred during the flight before landing is being investigated further. They are investigated, and the trial continues.
Captain Vikrant is the person who has complete faith in his judgment. This confidence also allows him to appear intelligent in front of others at times, bringing him to his knees. He is not a hero who maintains a calm demeanour in the face of adversity. Tanya, Tanya's co-pilot, is one of those persons who loses their composure under duress. Inexperience and anxiousness are evident in her debut scene.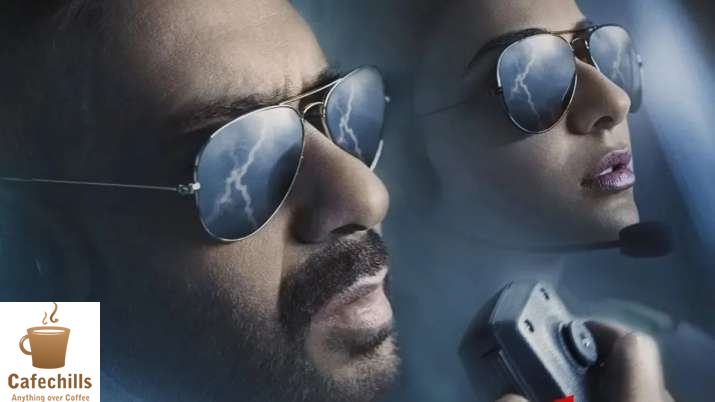 Runaway 34 Movie Direction
The movie is directed and produced by Ajay Devgn. The flight's exhilaration has been successfully evoked. The close-ups, astounding sound effects, and significant VFX contribute to the movie's awe-inspiring effect on the audience. As a director, Ajay Devgn has walked a straight route. He does not provide many highs and lows throughout the picture.
Most of the first half is shot from a plane, but it is not tedious. The writers should be commended for maintaining tension throughout the trip, from turbulence to landing. The VFX team's work is spotless, and several situations appear natural. Asim Bajaj's camerawork is excellent, as is his editing.
Acting
Ajay Devgn has been a successful actor. He has used a few dramatic emotions, which fits the character perfectly. The writer diminished Amitabh Bachchan's persona, yet he delivered a strong performance as usual. Rakul Preet Singh made the most of the opportunities presented to her.
Apart from Ajay Devgn, Amitabh Bachchan, and Rakul Preet Singh, another name, Carry Minati, i.e. Ajay Nagar, was linked to this location. Ajay has essentially portrayed Carrie. This was a character who did little to advance the narrative. It is simply that they will enable the makers to enrich their movie's richness.

Final Verdict
In a nutshell, the first half of the movie impresses the audience. After the intermission, the courtroom drama fails to excite, despite the appearance of a famous star, Amitabh Bachchan. Thankfully, no unnecessary item music or filler dance sequences are included. The director and writers have worked extremely effectively together. Except for a few script errors, the movie is worth watching.
The movie's story is compelling enough to keep the audience involved. The movie's storyline is filled with emotion and punchlines. Overall, the movie is family-friendly, despite the presence of Carry Minati in the early half. The movie showcases the dedication of everyone involved with Runway 34.