Kajol Devgan's life drama movie Salaam Venky has been released in theatres. There is much excitement for this movie among the audience. The movie is receiving a very positive response from critics. People were waiting for the movie 'Salaam Venky' adorned with stars like Kajol Devgan and Prakash Raj. After watching the movie, people are getting mixed reactions on social media. If you plan to watch this movie, then definitely read this Salaam Venky Movie Review.
Cast: Kajol Devgan, Vishal Jethwa, Prakash Raj, Rajeev Khandelwal, Aahana, Rahul Bose, Aamir Khan
Director: Revathi
Story
A mother and son are at centre characters of the story and the young son is going to die. Venky has a muscle disorder in which his muscle cells are constantly destroyed. There is no control over death, so self-power should not be weakened. The strong mother on the outside has to give strength to the broken mother on the inside, who doesn't want her son to leave the world like this.
Doctors had said at the time of birth that this child would not be able to live beyond 15-16 years. Venky is now 24 years old, and his condition has started deteriorating. Doctors do not see any hope of survival. After a long struggle for life, the son gets the mother to apply for euthanasia. Venky wants that after his death, all body organs should be donated to the needful person.
Moreover, the Indian law of that time does not allow this. You will learn whether Venky's mother can fulfil his last wish and what difficulties his mother must go through in this endeavour after watching the movie. Salaam Venky Movie OTT Release Date is yet to be announced.

Writing and Direction
Death is a sensitive topic. If even a slight mention is made in our homes, we freeze on its name. Revathi has directed such a fantastic movie on such an emotional topic, in which there is no scope to hold back tears. Salaam Venky Movie Release Date is 9th November 2022.
The movie's first half mostly unfolds in a hospital room, where machines and tubes surround Venky. Through flashbacks, we get to see his childhood, his relationships with friends, and his hobbies. The movie's second half is mainly about Sujatha's petition, the court case, and the media's support for the patient.
The movie is honest about its subject and its message. However, that honesty needs to translate appropriately on the screen. The screenplay of the movie emerges as one of its weakest points. There needs to be more consistency in the scenes.
Salaam Venky Movie Cast and Acting
Kajol played the character of Sujata. Her character is of a mature woman. Not ready to lose hope, even when there is no way out. Kajol can carry the weight of that maturity very well throughout the movie. The audience sees her in the starting scenes and gets an idea of her character. Kajol acts naturally in her character and does not break or overact her character.
Another vital actor is Vishal Jethwa. At one point, his character stops speaking due to muscle failure; it does not seem that he is missing gestures and speech. He uses his body in the right way to express his feelings. Rajeev Khandelwal is in the role of a doctor, Aahana in the role of a journalist, and Rahul Bose in the role of a lawyer – all have done an excellent job. Prakash Raj is also excellent, and Aamir Khan's cameo will make the movie more appealing.

After the release of the movie's trailer, the first attention went to its cast. Kajol and Vishal Jethwa are the life of this movie. This mother-son duo has given an excellent performance. Kajol has already proved her acting prowess, but Vishal has surprised the audience with his acting early in his career. The total Salaam Venky Movie Budget is around Rs 40 Crores.
Music and Cinematography
There are five songs in the movie which are average. There is no such song that you can remember after watching the movie. The background music of the movie could be more engaging. The music is kept very low in the movie. Only in one scene makes the excellent music of Veena starts playing. Overall, the songs and background music in the movie are average.
Cinematographer Ravi Varman has captured each location brilliantly on camera. His intimate cinematography helps heighten the movie in theatres. The movie looks beautiful on the big screen, especially the flashback scenes. Manan Sagar's editing is also good.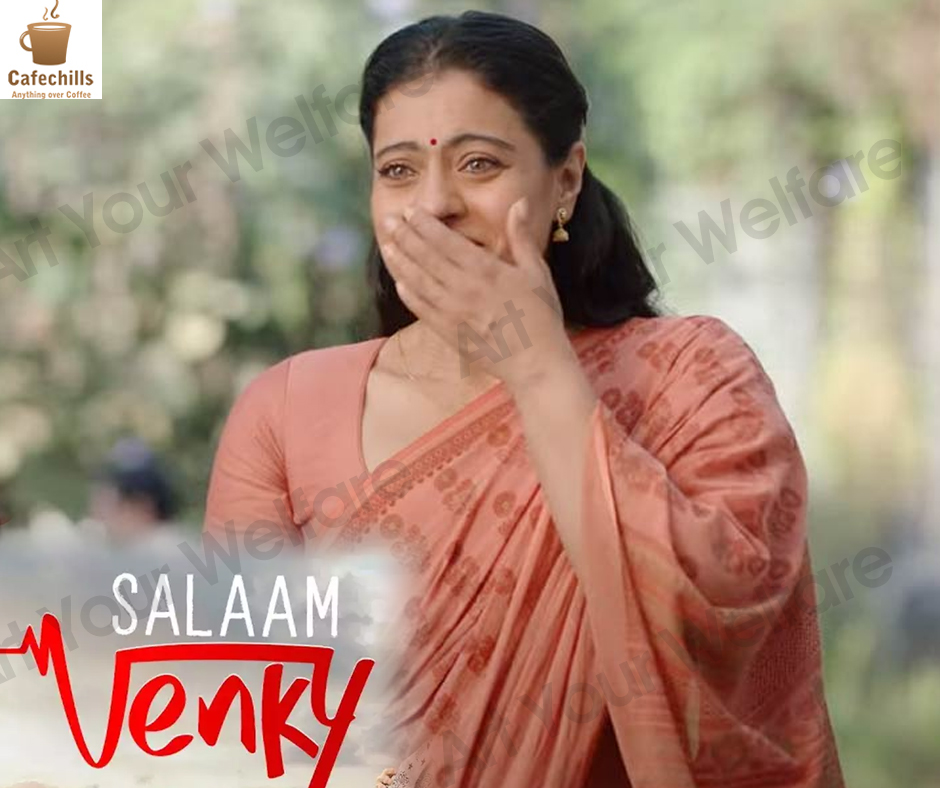 Salaam Venky Movie: Final Verdict
A unique story of the tremendous bonding of mother-son, a tide of emotions, and living a short meaningful life amidst the subjectivity of death. You will remember such a soul-satisfying performance for a long time. If you are going to watch Kajol's movie, then it is obvious that you want to see an excellent performance and not just a good movie. And believe the truth, this movie will live up to your expectations 100% as it will impress you and make you cry.
Kajol and Vishal Jethwa are the perfect choices to bring the courageous and inspiring story of Sujatha and Venky to the big screen. The performances of the supporting characters, especially Rajeev Khandelwal, Riddhi Kumar, and Priyamani, are excellent in their roles. Aamir Khan's guest appearance has an emotional gravitas. His appearance is much more effective than his disappointing performance in his previous movie Laal Singh Chaddha.