Remembering the Bollywood Superstar – Sushant Singh Rajput – It has not even been a month since he is no more, and whoever heard this news, was shocked, was left devastated with teary eyes. Bollywood lost a gem, a bundle of talent. It feels as if he is still alive through his films.
This year had already brought immense pain and suffering to the Hindi Film Industry in the passing of Irrfan Khan, Rishi Kapoor, Wajid Khan, and now Sushant.
It was very difficult for everyone to process the demise news of Sushant Singh Rajput and left everyone in utter shock and disbelief. The 34-year old actor was found dead at his Bandra residence. Early investigation of Mumbai Police reveals that he died by suicide, though no suicide note has been found from his residence.
Sushant's team released a statement on behalf of his family, which read "It pains us to share that Sushant Singh Rajput is no longer with us. We request his fans to keep him in their thoughts and celebrate his life, and his work s they have done so far. We request media to help us maintain privacy at this moment of grief, "
Sushant Singh Rajput earned massive fame with Pavitra Rishta on a small screen and made a successful transition to Bollywood with Kai Po Che in 2012.
In a career span of almost a decade, he went on to deliver massive hits like PK. He got his name on everyone's lips by portraying one of the most loved cricketers in India, Dhoni, in his biopic, M.S. DHONI: The Untold Story. It was his biggest hit to date. He went on to deliver another blockbuster and sensitive film Chhichhore, which hits the main nerve of suicidal cases. Some of his good works can be seen in Kedarnath, Raabta. His upcoming movie Dil Bechara was set to release on the 8th of May but due to the Nationwide lockdown in India, the release was postponed. Now the makers have decided to release the movie online. But Sushant's fans demanded to release the movie in the theatres. #DilBecharaOnBigScreen was one of the top trends on 16 June on Twitter. One of his fans wrote that they want to see Sushant's last movie on the silver screen, no matter how long it will take to open cinemas, another one wrote that releasing his last movie on the big screen will be a small tribute to the late actor. The versatile music composer A.R. Rehman also supported the trend.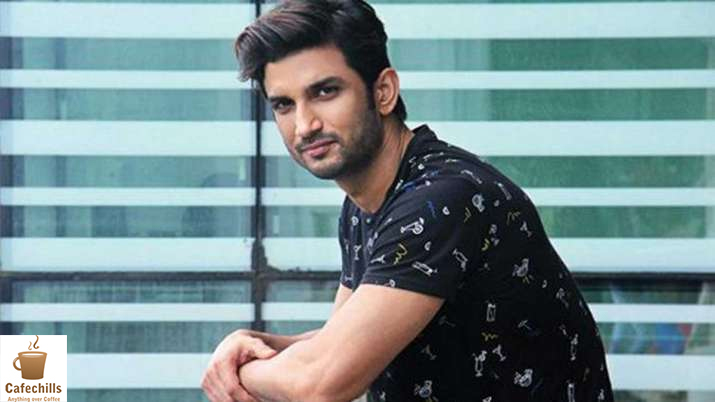 Sushant was a brilliant student; he was a 7th ranked topper in AIEEE. He then dropped out in 3rd year to become an actor. He debuted on the small screen with Kis Desh Mein Hai Mera Dil as a supporting role. Due to his hard work, he was offered a lead role in another serial Pavitra Rishta. And from there on he went on to achieve highs in his life.
Sushant's sudden death has left the entire Hindi Film Industry, Cricket fraternity and his fans across the globe in shock. His suicide has disturbed the entire Hindi film Industry. Team Kangana Ranaut posted a 2-minute video on Instagram in which Kangana highlighted that Sushant was not given enough due to his hard work in movies. Despite having blockbuster films like MS Dhoni: The Untold Story, Chhichhore, Kedarnath, Raabta on his side, he didn't receive any award or acknowledgement for his work. She even alleged that it is a planned murder and not suicide. Some of the recent hashtags on twitter which are in trends these days are #JusticeForSushantSinghRajput, #BoycottNepotism, #BoycottKaranJoharGang, #BoycottKhans and etc. It has started a conversation about Nepotism, the way outsiders are treated in Bollywood, and so on. Meanwhile, Salman Khan tweeted on 20 June and requested his fans to stand with Sushant's fans and his family. The Police investigation into the death of Rajput is going on and so far, the police have recorded statements of ten people including his rumoured girlfriend Rhea Chakraborty. Initial reports are pointing towards suicide.
Sushant's Raabta co-star and his very close friend Kriti Sanon shared some throwbacks with him on Instagram and criticized the discourse surrounding him. She wrote a five-page note in which she asked fans to stop the blame game and trolling on social media sites. She said "The blame game never ends. Stop talking bad about anyone at all. Stop the gossip, stop thinking you know it all, or your opinion is the truth. Everyone is battling a fight you know nothing of. So know that any negativity coming out of your mouth, any trolling, any bitching, shows what you are, not what they are. And while most of us manage to ignore it or filter it or not get bothered by one nasty comment, it still subconsciously affects us, some more than others."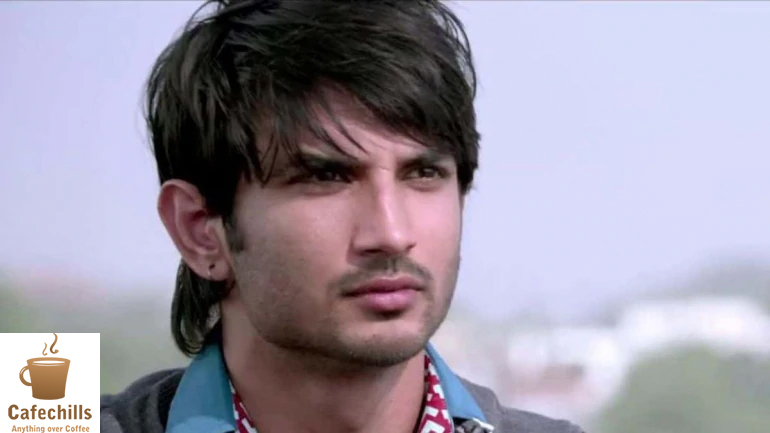 Taking to Twitter, Prime minister Narendra Modi wrote "Sushant Singh Rajput…a bright young actor gone too soon. He excelled on TV and in films. His rise in the world of entertainment inspired many and he leaves behind several memorable performances. Shocked by his passing away. My thoughts are with his family and fans. Om Shanti."
Akshay Kumar shocked by his death wrote "Honestly this news has left me shocked and speechless…I remember watching #SushantSinghRajput in Chhichhore and telling my friend Sajid, its producer how much I'd enjoyed the film and wish I'd been a part of it. Such a talented actor…may God give strength to his family."
His last rites were done at Pawan Hans crematorium in Mumbai's Vile Parle on Monday, after the arrival of his family members, a member from Sushant's team confirmed.
Pavitra Rishta's director and Sushant's close friend, Ekta Kapoor bid a final goodbye to the actor and took to Instagram to pay a heartfelt tribute to him.
The whole Bollywood, Cricket word, and the entire nation mourn the untimely death of the star. Social media was full of messages expressing condolences to his family and their grief.
Director Shamik Maulik and producer Vijay Shekhar announced a movie named Suicide or Murder? – A star was lost, which is inspired by Sushant's life and career. Though sources confirmed that the film is not Sushant's biopic and is only inspired by his struggles.
Always remember mental health is as important as physical health. If you feel low at any point in life, and need the help of a mental health specialist. Here are some contact details.
Aasra – 02227546669
Umang – 00923174288665
Sneha India Foundation – +914424640050
Sanjivini – 011-24311918