Thalaivii is a long-awaited biopic since its announcement. Only a few such movies come in a year and audience eagerly waits for such movies. The wait has now come to an end.
Rating: 5.5 IMDb
Star Cast: Kangana Ranaut, Arvind Swami, Nassar
Director: A. L. Vijay
Jayalalithaa…the first woman Chief Minister of Tamil Nadu. Staying away from the media, keeping limited communication with party workers, in such a situation, not much can be said about her personal life or say, likes and dislikes. An attempt has been made to fulfil that incompleteness, which director L Vijay has brought with Kangana Ranaut in the film 'Thalaivii.'
Story
Before joining politics, Jayalalithaa did a lot of acting in films. First, her mother stepped into that film industry by becoming an actress. Then, the family's needs pushed Jayalalithaa in that direction too. When children used to think about their studies or play, then Jayalalithaa made her film debut. Later on, this film industry gradually became her life, which then introduced her to MJR. A great artist, a brilliant speaker, and an influential figure in Tamil Nadu politics.
Talking about Jayalalithaa's film journey shown in Thalaivii, a lot of limelight has been given to former Tamil Nadu Chief Minister, M Karunanidhi. His political innings with MGR then parted ways after a confrontation. The makers of Thalaivii have tried to explain this aspect in great detail. Amid all these stories, Jayalalithaa's personal life and some related stories have been worked by the makers into a film.
This story was unfinished
It is essential to understand one thing about Thalaivii. This is not a film made on Jayalalithaa's political journey. This is not even a typical politically inspired film. This is only and only the story of Jayalalithaa's early life and her entry into politics. In such a situation, if the makers bring the second part of Thalaivii, we can call it a biopic, but for now, it is just an incomplete story left in the middle.
The first half of the film was focused entirely on Jayalalithaa's film journey. Some scenes are good, but a lot has been pulled excessively. Thalaivii's pace is languid in the first half. Anyway, the first one hour can be pretty dull for anyone waiting for a spicy and powerful dialogue-oriented film. The second half seems a bit tight. Aspects like the election campaign, Jayalalithaa's falling-out give a decent momentum to the story.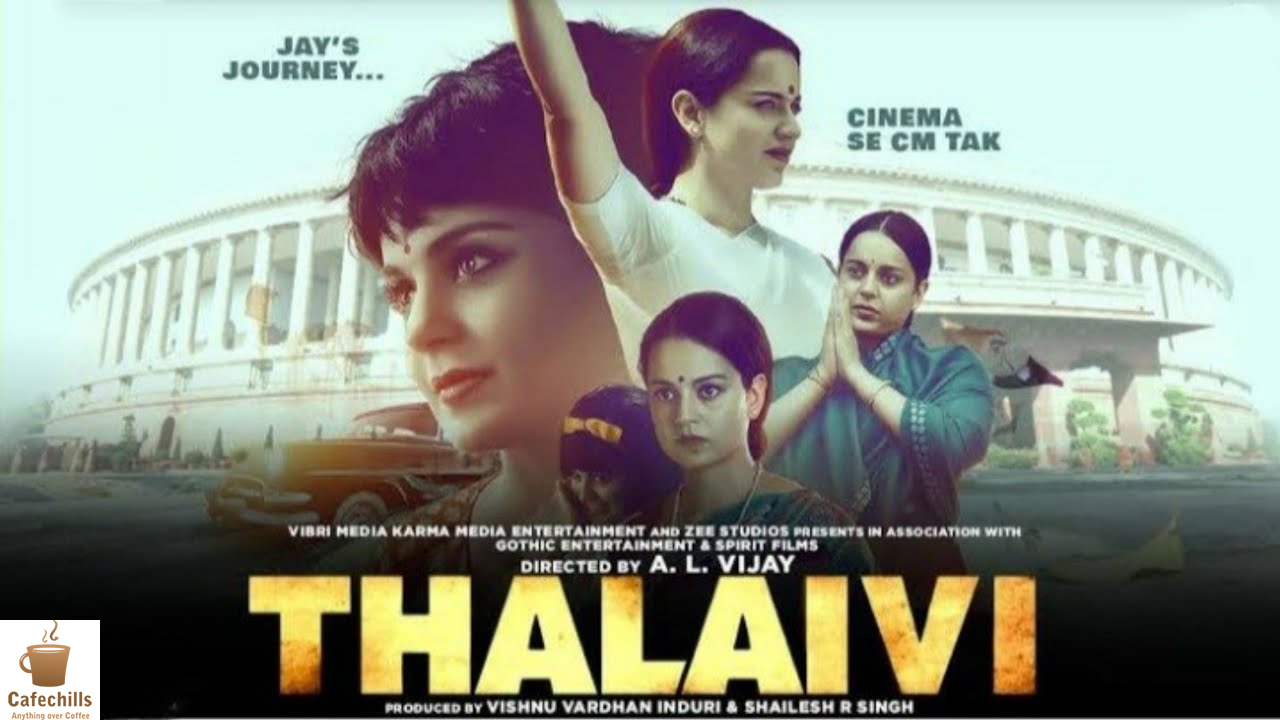 Kangana's acting is amazing, other actors dominate
For once in Thalaivii, there was incomplete justice with Jayalalithaa's personality, but Kangana Ranaut's work remained top-notch. Then she proved that it is her nature to play complex characters easily. Before the movie's release, only her look was praised, but you will have to put a stamp of excellent acting on her work after watching the movie.
The casting department has also taken an excellent decision by casting Arvind Swami in the role of MGR. If you look at the screen once, it is difficult to tell whether Arvind Swami is seen on the screen or MGR himself. Nassar has also made the audiences heart happy in the role of Karunanidhi. The work of Bhagyashree, Raj Arjun, and Madhu is also good in the movie.
Final Verdict
The ending of Thalaivii is surprising. This is such an ending, in which if the second part of the film is brought, it can be called suitable. Otherwise, it will be seen as a film left in the middle.
In such a situation, if you are a fan of Kangana, then take a look at Thalaivii. Her acting will make the heart happy. But if you have a tremendous interest in politics, then this film will disappoint on that aspect.