Sanjay Mishra's social thriller, ' Vadh', has been released in theatres. A thriller and suspenseful movie in which you will be shown the dangerous side of a helpless senior citizen. It is a movie based on the problems of an old middle-class couple. If you plan to watch this movie, read this Vadh movie 2022 review.
Cast: Sanjay Mishra, Neena Gupta, Saurabh Sachdeva, Manav Vij, Diwakar Kumar
Director: Jaspal Singh Sandhu and Rajeev Barnwal
Vadh Movie 2022 Story
The movie's story is of a retired teacher Shambhunath Mishra who lives in Gwalior with his wife, Manju Mishra. Master Shambhunath Mishra has formally retired but still teaches children at home. His wife, Manju Mishra, is a religious woman who believes in God. She is so sacred that her knees ache, yet she goes to the temple daily by climbing the stairs. They are an old middle-class couple, skinny and helpless, in whose house they do not kill the rat but instead catch it and leave it somewhere.
Shambhunath Mishra has borrowed money on interest from Prajapati Pandey for his son's studies and career. He has incurred much debt by sending his son abroad. After settling abroad, the son refused to help his parents in any way. Shambhunath Mishra has no choice but to take loans and be humiliated by Prajapati Pandey repeatedly. The interest is rising, and the lender is harassing them for good. There are some other problems as well.
Prajapati Pandey leaves no stone unturned to harass the couple. Sometimes he beats them in public and sometimes brings girls to their houses while drunk. Fed up with all this, one-day Shambhunath Mishra's patience snaps, and what he does next will shock you. The trailer almost reveals the story. Now some things you should know after watching the movie.

Writing and Direction
Philosophy and social commentary are packed in this thriller movie—philosophy of love, life, and society. In short, there is a philosophy of reality in it. Behind every dialogue, there is a social image that portrays helplessness. How a lower-middle-class couple, being in harmony with each other, brings thrill and suspense to the front of us. The writing and direction of Jaspal Singh Sandhu and Rajeev Barnwal are inclusive of all such philosophies and reality.
The husband being upset and weakened in front of the wife will touch your heart. Along with the difficulties of the middle class, you will find the movie's characters close to you, which is the result of the hard work of the director-writer duo. The fabric of suspense is being woven so masterfully. Overall, the audience will not be able to take their eyes off the screen holding their breath for two hours.
Vadh Movie 2022 Cast and Acting
Sanjay Mishra's character in the movie has one of the top three performances of his career. He is tremendous in the role of a troubled elderly and desperate father. At one point his character seems scary and at the same time there is anger in his eyes. The best thing is that even speaking very little, he says a lot. His dialogue delivery is also superb. He will shake you to the core with his helplessness in some scenes.
Neena Gupta is firm in the character of the wife who stood firmly with her husband even after he committed murder. Neena Gupta got a good movie in which she completely dissolved. She has tried to be as real as possible in the role of Sanjay Mishra's wife. Her dialogues may be less than Sanjay Mishra's, but she also acts well in her silence.
The audience will hate Saurabh Sachdeva's character; he fills so much hatred with his actions that the viewer feels why Shambhunath Mishra did not kill him earlier. This is where he won as an artist. Manav Vij looks effective in the role of a police officer. Diwakar, in the part of Sanjay Mishra's son, has also done the right thing. The rest of the actors also performed well.

Music and Cinematography
The movie's story is set in Gwalior, a city in Madhya Pradesh whose glimpses you will see throughout the movie. The moviemakers shot the movie in Gwalior to make it look natural. This movie will also be remembered for its camera angles. There are plenty of long uncut shots that deserve praise. Another thing that deserves mention is the use of artificial lighting. Along with this, the use of darkness has also been done very well.
As much writing, direction, and cinematography are responsible for the suspense, almost as much background music are responsible. Music has been used very smartly here and plays with our minds. Music full of suspense and thrill is used in the movie. Its background music is quiet, and it is only loud where it is needed. Overall, the movie's background music helps carry the story and the thrill forward.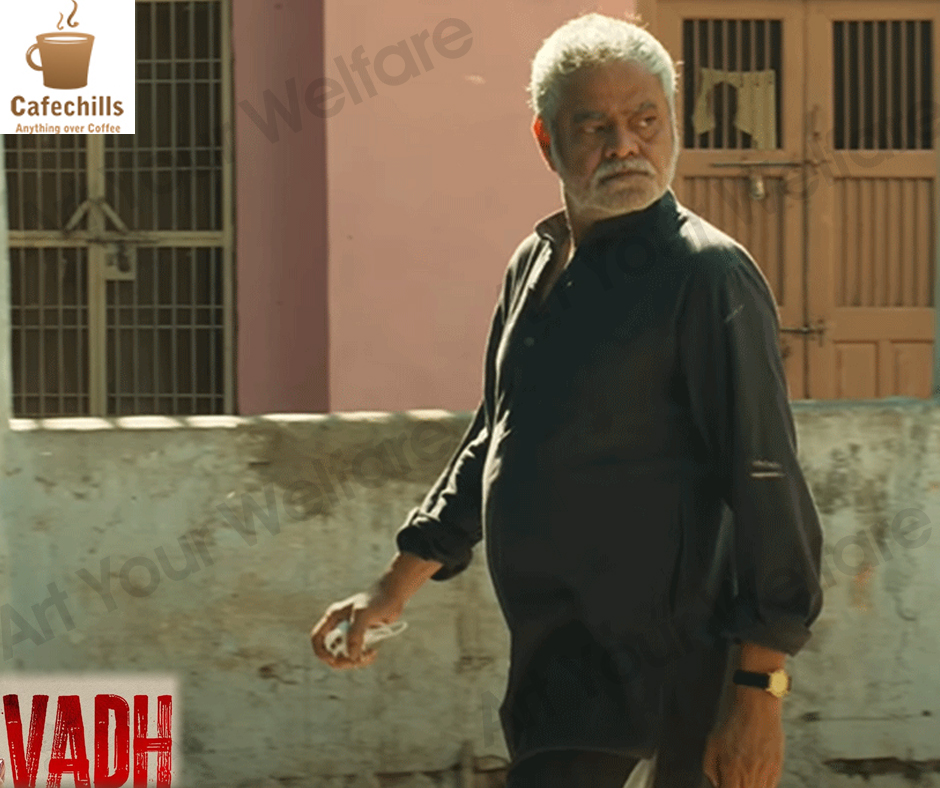 Final Verdict
The story of the movie is weak in terms of suspense. If you start guessing the story in advance and it turns out to be correct, it kills the excitement. This will happen to you several times throughout the movie. And the second thing is that the movie's ending could have been better. It is an exciting thriller, but it could be better.
The movie has be appreciated for Sanjay Mishra's excellent performance. In some places, this movie will remind you of 'Drishyam' but believe me; you will find it more accurate and purer than that. It will not bore you anywhere if you have patience.