83 Movie – Cricket is not only a sport in India; it is a passion that goes through the veins of most Indians. Not only that, but the cricket season is celebrated in our country as a festival. Apart from cricket, the cinematic industry is the only other field that enjoys widespread popularity among the general public. Now, a movie has been made on Kapil Dev's biopic, which has been given the name '83'.
Cast: Ranveer Singh, Deepika Padukone, Pankaj Tripathi, Ammy Virk, Tahir Raj Bhasin, Jiiva, Saqib Saleem, Jatin Sarna, Chirag Patil, Dinker Sharma, Nishant Dahiya, Harrdy Sandhu, Sahil Khattar, Boman Irani, Adinath Kothare, Dhairya Karwa, Neena Gupta
Director: Kabir Khan
83 Movie Trailer
83 Movie Story
The movie's plot revolves entirely around a squad that is regarded an underdog in a positive way. It gives you motivation when someone thinks you're weak. It means you have nothing to lose but everything to gain if everyone believes you're weak and incapable of doing anything.
In 1983, the Indian squad travelled to England to play after dismal performances in the previous two world cups. However, no one could have predicted a greater performance from this team. The local board of the team, the people of the country, foreign teams, media, and cricket experts all declared that this team exists merely to provide practice for the teams. This team, however, is kept alive by a man's breath and Kapil Dev is the captain of this team.
That captain takes the initiative and leads the team ahead and it was because of this performance that he earned a place in the hearts of his loved ones. The movie begins with a single purpose and ends with a deluge of humor, emotion, and circumstances. A viewer can witness all that happened on that cricket field through this biopic.
Acting
When it comes to the cast of 83, there are more than a dozen main characters in the movie, not just one or two. Since each player had a unique role in the 1983 World Cup squad, the producers enlisted a large star cast to highlight everyone's involvement.
Ranveer Singh takes on the role of Kapil Dev, the team's captain. His wife Romi Dev is played by Deepika Padukone. Sunil Gavaskar is portrayed by Tahir Raj Bhasin. Hardy Sandhu and Ami Virk, both Punjabi actors and singers, play cricketers Madanlal and Balwinder Singh Sandhu.
PR Mann's team manager is played by Pankaj Tripathi. With his acting, he strives to play a minor yet significant role. Apart from that, a large ensemble of foreign actors has been recruited. Overall, the producers have put a lot of effort into the casting to make the movie look as authentic as possible.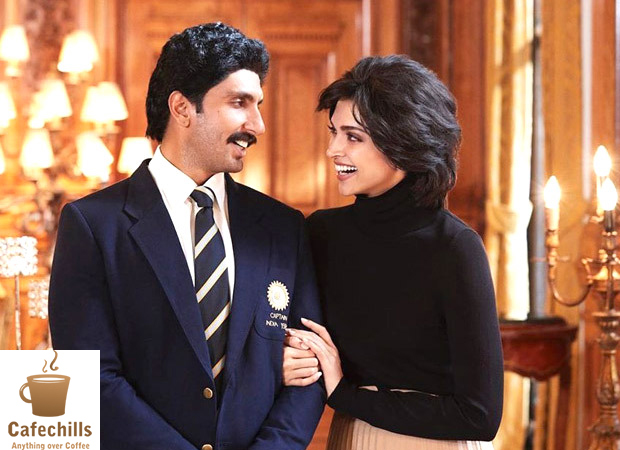 Writing and Direction
Now, in terms of the movie's writing, the characters are given several opportunities to exchange meaningful conversations throughout the movie. Emotional conversation elicits feeling, whereas caustic dialogue elicits laughter. The movie's direction is also quite remarkable.
Without a strong supporting cast, such a fantastic movie would not have been possible. The movie's creators were well aware of this from the start, so to make the movie stand out, they recruited a great supporting cast.
Final Verdict
The movie is superior to expectations. Today's cricket-crazed age includes nearly an entire generation that could not watch the 1983 World Cup pass in front of their eyes. However, through this movie, we may relive that moment to watch 1983 World Cup.
To conclude, if you are a serious cricket fan and a cinephile, the movie 83 could be a great watch for you. With a few notable exceptions, the movie does not disappoint.