Badhaai Do Movie stars Rajkummar Rao and Bhumi Pednekar has been released in theaters. The movie discusses the difficulties faced by gay and lesbian characters. 'Badhaai Do' appears to be the most impressive movie on this subject.
Cast: Rajkummar Rao, Bhumi Pednekar, Sheeba Chaddha, Seema Pahwa
Director: Harshvardhan Kulkarni
Badhaai Do Movie Story
The movie's central characters are a physical education instructor and a police officer. Sumi is a physical education teacher, whereas Shardul is a police officer. Both are homosexual and are both frightened to confront society with their truths. Additionally, they face pressure from their relatives to marry.
They both hail from homes in Uttarakhand where homosexuality is not publicly expressed. Now, in this position, both of them face numerous obstacles. Both now devise a strategy for overcoming the pressures of marriage. Both parties are bound by the bond of marriage upon mutual agreement and they believe that marriage will provide them with relief. However, the issue of both intensifies further.
However, this is a fake marriage in which both parties decided to spend the remainder of their lives with the spouse of their choice. Now, family members are pressuring them for a kid. Will Sumi and Shardul be able to expose their truths or find a way to resolve the situation? You'll have to see the movie to find out.
Badhaai Do Movie Trailer
Badhaai Do Direction
Harshvardhan Kulkarni's Badhaai Do is a movie that is absolutely perfect emotional and comedic. He demonstrated in the movie how people become isolated when they conceal their reality. What impresses a person the most is his inability to honestly discuss his life with his loved ones.
The director deserves respect for preventing his central characters from becoming caricatures. Typically, gay and lesbian characters in movies are classified as exaggerated, but in this case, these individuals appear to be average people.  He depicts the thinking of a middle-class family in a rather eccentric manner throughout the movie. The movie's story is progressing slowly at first, but as it does, numerous riddles get resolved.
Badhaai Do Movie Acting
The movie's primary attraction is Rajkummar Rao and Bhumi Pednekar's performances. Rajkummar Rao did an excellent job portraying Shardul Thakur. Bhumi Pednekar, on the other hand, is empathetic, sympathetic, and courageous in the part of Sumi.
Bhumi and Rajkummar have also collaborated on other movies in the past. As a result, the chemistry between the two appears to be satisfactory. Both appear to be effective at retaining the audience's attention. Both appear to be in good shape as gay characters.
When it comes to the movie's supporting cast, Bhumi's companion Chum Darang delivers an outstanding performance in the romance scene. Simultaneously, Gulshan Devaiah, Rajkummar Rao's partner, is a pleasant surprise in this movie. The story of the movie has been taken forward by Seema Pahwa, Sheeba Chaddha, Nitesh Pandey, and Lovleen Mishra. Everyone has done an excellent job portraying their personalities.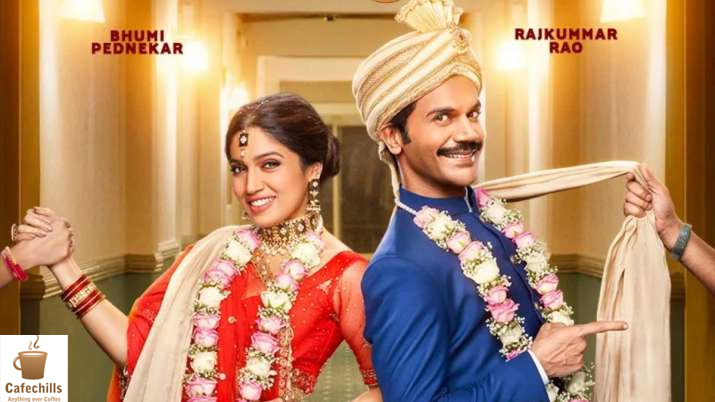 Final Verdict
The movie's story is compelling enough to keep the audience involved and it features a strong storyline filled with humour and punchlines. However, the movie's emphasis was on pleasure rather than message, and it leaves no lasting impression on the viewer. In general, the movie is suitable for viewing with family.