The movie 'Chandigarh Kare Aashiqui,' starring Ayushmann Khurrana and Vaani Kapoor, has hit theaters. There's a lot of romance and a lot of humour in this movie. The movie aims to deliver a unique message that society needs to hear. This is an attempt to change people's minds over time.
Cast: Ayushmann Khurrana, Vaani Kapoor, Kanwaljit Singh, Karishma Singh, Tanya Abrol, Sawan Rupowali
Director: Abhishek Kapoor
Chandigarh Kare Aashiqui Trailer
Chandigarh Kare Aashiqui Story
The movie revolves around a man named Manvinder alias Mannu (Ayushmann Khurrana). Mannu is a fitness fanatic who runs a gym. He is anxious about the viability of his gym company while participating in bodybuilding. Maanvi is extraordinarily attractive, which is why Mannu falls in love with her; nevertheless, she hides a number of secrets, which causes Mannu's attitude toward her to shift.
While in love with Maanvi, Mannu was completely unaware of her past. When he hears of Maanvi's past, it gives him a lot of tension. Despite her past, Mannu continues to adore Maanvi. The movie, which is full with love and passion, genuinely captivates the entire audience.
Chandigarh Kare Aashiqui Direction
When a boy and a girl meet, there is initially a rift between them, but they finally fall in love with one another, as has been witnessed in every love story. This love story, however, has a twist thanks to Abhishek Kapoor's directing.
The movie is emotionally packed in addition to comedy and romance. Mannu and Maanvi's friendship is mostly shaped by their affections for each other. As a viewer, you'll be curious to see what the next chapter of the movie's tale will involve.
With his movie's pleasant comedy, Abhishek Kapoor has successfully brought a particular subject to light, which will not be forgotten. The movie, directed by Abhishek Kapoor, aims to highlight the condition of all transgender women, to which society pays little attention.
Acting
Ayushmann Khurrana is a versatile performer without a doubt. He can act in a wide range of genres, including comedies, romances, and dramas! Throughout the movie, Ayushmann's character is needed to execute humor, romance with Vaani Kapoor, and even show emotions, and he does it with ease. Vaani Kapoor, on the other hand, proved that she is not only pretty but also a superb actor with her performance.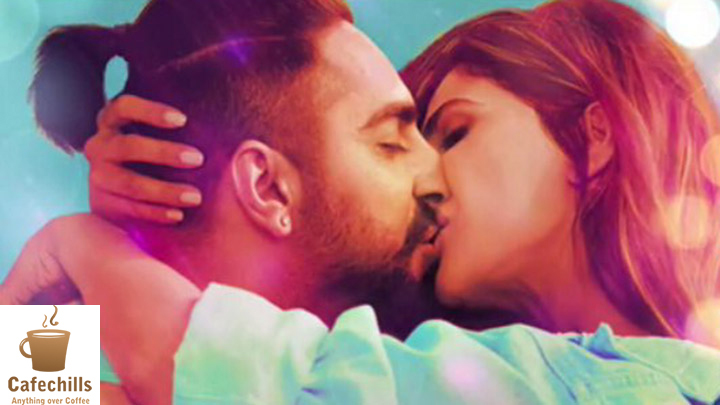 Dialogues and Music
The dialogue in the movie is similar to that of a major character. The lively speech throughout the movie ensures that you will never be bored. This contributes to the appeal of the movie's presentation. The songs are in made according to the storyline. Except for the title track, there is no song that the audience will remember.
Negatives of the movie
The movie's climax has become extremely filmy and conventional, which is one of its flaws. The acceptance of Maanvi by Mannu's family and friends was hastily handled. The movie's Punjabi characters provide the backdrop, and as a result, it is replete with Punjabi expressions that may be unfamiliar to viewers from other regions.
Final Verdict
In a straightforward manner, this commercial movie offers an important message. In general, everyone should see this mature love of this new period. You must see this movie if you want to see a different kind of movie and live in a society with various ideas.