Chhalaang Movie
Cast: Rajkummar Rao, Saurabh Shukla, Nushrratt Bharuccha, Mohammed Zeeshan Ayyub, Ila Arun, Satish Kaushik, Jatin Sarna
Director: Hansal Mehta
Chhalaang Movie Story
The story revolves around Mahender aka Montu Hooda (Rajkummar Rao) who is a useless Physical Training Instructor (PTI) appointed on the recommendation of old Principle (Saurabh Shukla). He does not like any marriage proposals suggested by his parents. One day, a computer teacher enters the school. Her name is Neelima aka Neelu (Nushrratt Bharuccha).
Montu had beaten up parents on Valentine's day in park. Somehow, he manages to apologize again and again and impresses Neelu. They become good friends.
Sports is a compulsory subject in school so the principal decides to appoint a senior instructor Singh (Mohammed Zeeshan Ayyub). Montu is given duty to assist him and somehow does it because of Neelu. The day Neelu tells him that she only likes him, he starts fighting with Singh. Lot of argument takes place. Finally, Montu tells the principal that he wants to challenge Singh in a mini olympics and Singh can choose the team as well.
Montu gets all studious students who do not like to study. It is a tough job for him. What happens next forms the main part of the story.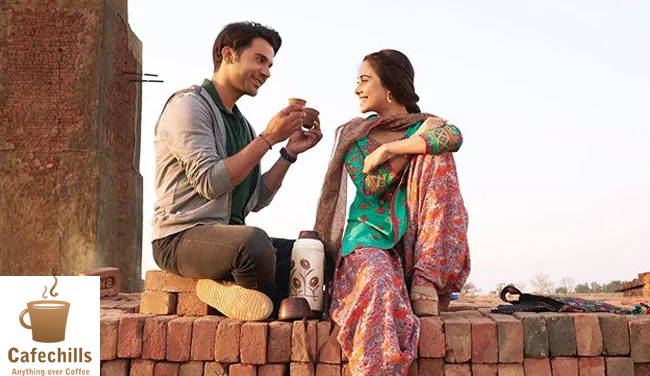 Chhalaang Movie Performances
Rajkummar Rao can play any kind of role and fit in it perfectly. The innocent smile on his face makes his character so real and the smart penned dialogues help the script go on perfectly well. Nushrratt Bharuccha is very confident when it comes to playing her character. Mohammed Zeeshan Ayyub has the perfect body and confidence to suit the role. Saurabh Shukla is awesome as always. Ila Arun as the principal plays a nice sweet role.
Chhalaang Movie Music and Direction
The background score of the movie is really good but the songs are not so good. A much better or powerful title track was needed for this movie. The direction of the movie has been done in a simple way to suit the story.
Chhalaang Movie Overview
If you are looking for a light love story with some twists and inspiration. Go for it. The movie has very good theme. A perfect family entertainer.