Akshay Kumar means movie making factory. No matter how many people criticise him, he keeps working. As a result of that, he has come up with his fourth movie of the year named 'Cuttputlli'. This movie has been released on the Hotstar OTT platform. It is a remake of the Tamil movie 'Ratsasan'. Read on this Cuttputlli Movie Review to know more.
Cast: Akshay Kumar, Rakul Preet Singh, Gurpreet Ghuggi, Chandrachur Singh, Sargun Mehta
Director: Ranjit Tiwari
Cuttputlli Movie Story
The protagonist of the movie "Cuttputlli" is a psychopath who abducts, tortures, and ultimately murders young girls attending the school. After all of this, the psychopath dumps the girls' bodies in a public area and also leaves a doll behind as proof. This lunatic takes solace in his actions, and Akshay Kumar, who plays Inspector Arjan Sethi, looks into the same case.
Arjan Sethi aspires to work in movie making and his favourite subject is psycho serial killers. He joins the police force after his father's passing at his sister's request when no one is willing to put money in his script. His brother-in-law assists him in obtaining a posting at Kasauli. Schoolgirl murders occur frequently, Arjan contributes to this investigation because of his in-depth research and comprehension of psychopath serial killers. He captures the murderer and displays evidence of his bravery.

Direction and Screenplay
Although Asim Arora's writing is really subpar, Ranjit Tiwari's direction is fantastic. Despite having plenty of crime, the movie is dull. Additionally, throughout the entire movie, several sequences seem absolutely absurd. You eventually start to grow bored. The speed of a crime thriller is its strongest component, and "Cuttputlli" lacks it. The plot build-up itself takes up the first thirty minutes. If the movie had just lasted one and a half hours as opposed to two and a half, it might have been more engrossing.
For the first half, it appears to be a dramatic movie. The story's numerous ups and downs keep the audience thoroughly entertained. The movie's conclusion is hastily decided. Dialogs are so common, the phrases in the movie are used in previous Bollywood movies, and you must have heard them hundreds of times. Its script necessitated extra effort. Just the screenplay needed to be written; the story was already cooked. Is it really so challenging for writers on a movie production?
The effort of the director of the movie, Ranjit Tiwari, is evident throughout. The movie's action scenes are effective. The evil must remain the same when the hero is elevated to superhuman status. The crowd still wants to see him hard even though he is nasty. As a result, the villain's character has been given a sedative comedy, the one who takes pleasure in annoying people. Although there are a few situations where children are harassed, there is no explicit nudity seen on camera.

Cuttputlli Movie Review: Acting
In the movie, Akshay Kumar portrayed Arjan Sethi and has done fantastic work. You never even flinch when Akshay Kumar appears on the screen. He has done a terrific job, especially towards the opening of the movie.
The portrayal of a schoolteacher by Rakul Preet was excellent. Her actions are exactly what her role required. Chandrachur Singh did a great job. Sargun Mehta surprised people while playing the SHO in some instances. She may one day make a good actress. The other actors have all played their roles to a decent quality.
Every performer, including Akshay Kumar, gives the scene just what it requires. They remain true to themselves. You don't get the impression that this character has ever been on television before. These performers behave in a manner consistent with their characters' personalities. Due to Akshay Kumar and a compelling plot, you could dare to watch this movie.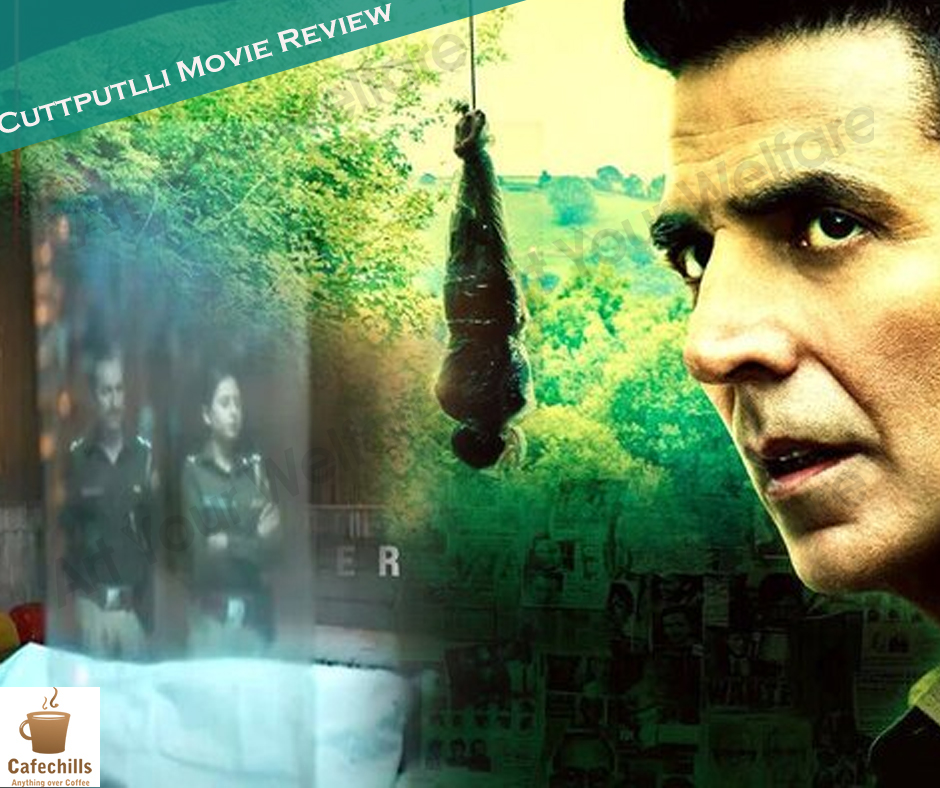 Music and Cinematography
The movie's songs are really catchy. The soundtrack by Cuttputlli sets the ideal mood, especially during the action parts. On the other hand, Dr Zeus, Sukhwinder Singh, and Omar Malik's music for the songs is a little bit better. There are only 2 songs in the entire movie, both of which are romantic and sentimental.
The movie has excellent cinematography. Using a camera and light combo, the movie produced some amazing effects and fantastic action shots. Violence scenes are edited in an immediate and realistic manner. Viewers have chills when they see such graphic violence. Even with excellent camerawork, action scenes require an editor to bring them to life. In order to make the action scenes in this movie more engaging, the editor has tried his best.
Cuttputlli Movie Review: Final Verdict
A crime and suspense-filled movie like Cuttputlli is plenty to keep the audience interested. The movie's compelling narrative captures the audience's attention right away and holds it until the very end. Ranjit Tiwari, the director, also did a good job in this regard. The writing may have been improved upon if author Asim Arora had put a little more effort into it. The main benefit of seeing this movie is getting to see Akshay Kumar's outstanding performance once again.
The movie's climax, which comes after it has dealt with all of its shortcomings, is its high point, despite the fact that the narrative is subpar. The movie runs for approximately 2 hours and 30 minutes. You may not feel the need to look at the time during certain scenarios. This can be a fantastic alternative for you this weekend if you're going to watch a movie. You can watch it once if you enjoy Akshay Kumar and his acting. You can watch these crime thriller movies with the family if they enjoy them.
Cuttputlli, a movie featuring Akshay Kumar, is available to watch on Disney Plus Hotstar.