Dil Bechara is the Hindi remake of the Hollywood movie, 'The Fault in Our Stars' released in 2016 which was actually the adaptation of John Green's popular 2012 novel with the same name. The movie is available freely on Hotstar as a tribute to the late actor. If you're a hardcore fan of Sushant's, watch this wonder. If you're not a fan of Sushant, still give it a watch and you'll fall in love with his cute smile.
The movie is directed by Mukesh Chhabra and Fox Star Studios has done the production work. The highlight of the whole movie is the late actor Sushant Singh Rajput. Sushant died by suicide on 14th June. His fans all over the world were waiting for the release of 'Dil Bechara' though there were demands that his final movie should be released in theaters. There are many controversies over his death which include keywords like outsiders and nepotism and much more. But in this article, I am trying to stick to the movie review so if you want to read my previous article on Sushant's death, here's the link for you –
Now let's start with the movie review.
Story-
Both the main characters of the movie – Kizie Basu (Sanjana Sanghi) and Manny (Sushant Singh Rajput) are suffering from cancer. Despite the fact, they live life to the fullest as love blooms between them. Kizie was suffering from thyroid cancer and now she requires an oxygen support system, 'Pushpinder'. Kizzie's mother and father are very supportive and took great care of her. Kizie is a shy and reticent girl who craves a normal life. Her daily routine includes visiting the doctor, going to college, and attending funerals of unknown people. Once she was waiting for her mother after attending her college, a boy with his motorbike stopped in front of her as his bike stopped accidentally. The boy was Immanuel Rajkumar Junior. He is the come-what-may kind of person with a positive attitude. Given her shy nature, at first, she doesn't like him. She ignored him but then he met him again in the college function where Manny was performing. She again meets him in a cancer group. Their love starts blossoming after the sweet scene in the bus in the outer fields of Jamshedpur, where Manny asks Kizie if she loves her. The scene where Manny said 'Chal Jhooti' is one of the cutest scenes from the movie. Their bond keeps on getting strong day by day. Their love story is different from the usual Bollywood romantic cliches. Manny makes Kizzie love herself and then both of them fall in love with each other. Manny is playing a lead role in a movie which is being directed by his friend, JP. He is a big fan of veteran actor Rajinikanth and that's why he is seen mimicking the superstar. The shooting of the movie brought Manny and Kizzie more close, they are seen romancing with each other along with some dancing. Meanwhile, Manny's friend JP lost his eyes and the shooting is called off. Here the story lost the charm a bit but as it was the last time people were seeing Sushant onscreen, they kept hold of the seats.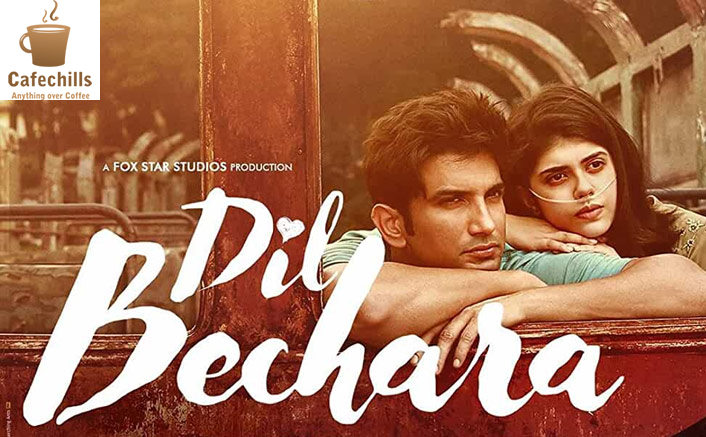 When everything in their life was coming back to the track, Kizzie got ill. She was admitted to the hospital. The movie revolves around the ups and downs of their life. The movie ceases to an end which is also different from the usual Hindi films where hero and heroine meet after overcoming all the hardships of life. There is a very emotional end to the movie and Sushant's life too. One will be able to draw a parallel between Sushant's real life and reel life.
Characters
Sushant Singh Rajput – Sushant gave everything in his last movie. You will love every scene, he comes in, his smile, his Tamil references, his dialogue delivery. And he will make you cry in the last. He was exceptional in his character both in real and reel life. This is because of him only that the movie has broken a number of records. Social media is full of love for Sushant. He was a stellar performer, a magician. But unfortunately, he didn't receive this when he was alive.
Sanjana Sanghi – She has portrayed the role of a shy and lonely lady in a magnificent way. She was very promising in all the emotional scenes. Right from the start, you'll fall in love with Kizzie Basu. All in all, she has given a splendid performance in the movie.
All other co-stars, Sahil Vaid, Swastika Mukherjee, and Saswata Chatterjee have done praiseworthy work. Their characters are solid and resemble the actual people around us.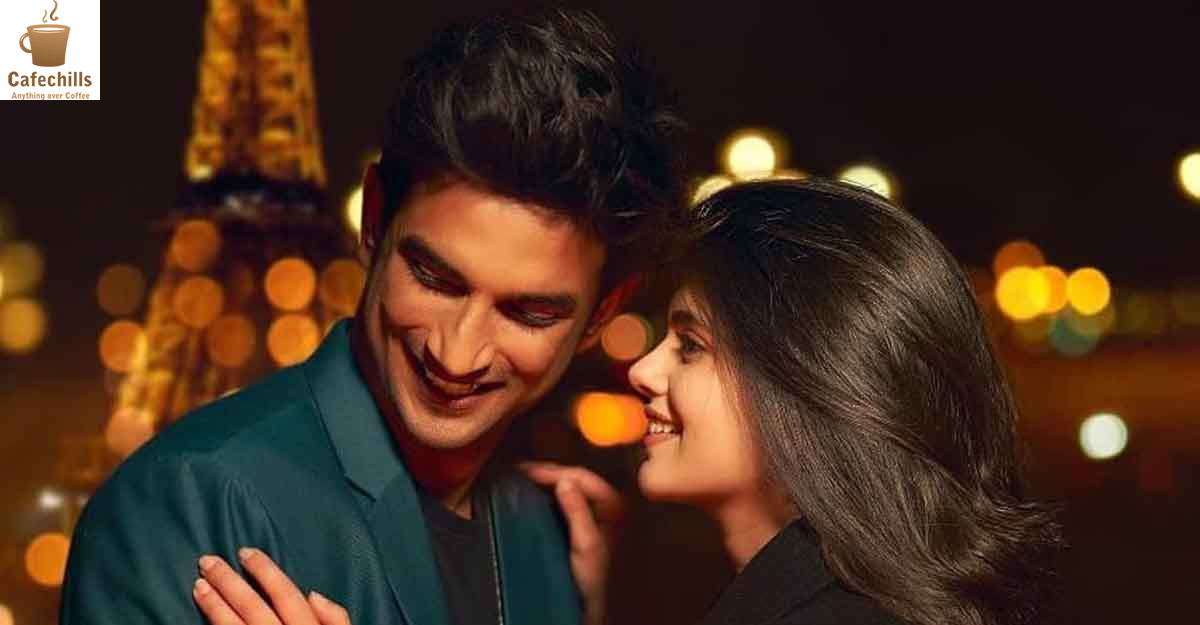 Dil Bechara broke many records in viewership. It's IMDb ratings are 9.4, which is the highest in the Hindi Film Industry. Dil Bechara's trailer has 83 million views, which is the highest in the industry. The trailer is the most liked trailer of any movie in the world. It is also the most-watched movie on the OTT platform, recording 75 million views in just 24 hours of its release.
Dil Bechara makes you laugh, smile, scream stupidity, and make you emotional many times. The absence of 'real' and reel Manny makes it hard for the viewers. Sushant must be twinkling like a pole star with his innocent smile. The movie blows with the essence of falling in love despite tough times and how to still live like a king and queen in difficult situations. We all are going to have an end to our story but happily living, loving, and making it worth is what this movie is all about. It definitely leaves you with teary eyes as Sushant and Sanjana both have acted amazingly. It's a pure blended love story with genuine expressions (excluding the tragic part) Never a moment when a person will feel left out of the screen, the second part especially posts intermission was extreme and tough to absorb as it felt like that movie is an analogy of the incident that actually happened in real life with Sushant. This beautiful movie taught us that the presence of a person doesn't matter when you are in love with their soul.
We miss you Sushant, there is a big void that will never be filled, Rest in peace. LOVE!
Dil Bechara is a superhit movie, released free of cost for everyone on Hotstar and gave a direct profit for 12 Crores.