Laal Singh Chaddha, a movie starring Aamir Khan, has finally been released in theatres. Once the trailer was out, the movie was constantly in the news. However, the movie also sparked a lot of controversy. In today's Laal Singh Chaddha Movie Review, we'll discuss if the movie is able to provide mainstream Hindi cinema with the essential breakthrough.
Cast: Aamir Khan, Kareena Kapoor, Ammar Taalwala, Mona Singh, Pankaj Tripathi, Sanjay Dutt, Shah Rukh Khan
Director: Advait Chandan
Laal Singh Chaddha Movie Review: Story
The story opens with the birth of a handicapped child in Punjab. He needs assistance to walk. This child's name is Laal Singh Chaddha. His mother refers to him as Laal with affection. People often make fun of Laal because he is different from the other kids. But his mother always gives him advice and tells him that he is not inferior to anyone. Then, Chhote Laal meets Roopa, a sweet little girl he meets at school, and she enters his life. Laal develops feelings for Roopa.
A mentally impaired and physically disabled youngster who believes in miracles. Well, the movie also features the 1984 Sikh riots, as well as Laal Singh's personal version story of Roopa, a student at his school, and his great-grandfather. In addition, the story has a fictional disabled man who becomes a successful businessman. After such an occurrence in his life, Laal Singh Chaddha begins to run quite quickly. You will have to visit the theatre to find out what the next plot twist will be.
Many of the movie's sequences are humorous, yet some are also emotional. The auto driver was burned to death after being doused with gasoline in front of Laal Singh. Also, the emergency situations about which Laal Singh's mother informs him, namely that malaria is spreading outside. Aside from this, there are happy scenes in the movie as well, for instance, observing India's win in the Cricket World Cup. There are other events such as the destruction of the Babri Mosque, the Rath Yatra, the Mumbai attacks, and the movie's covert support for the Modi regime. Wall-mounted slogans can be seen during these scenes.
Laal Singh Chaddha Movie Trailer
Laal Singh Chaddha Movie Budget
Laal Singh Chaddha, a movie with a budget of Rs 180 crore, similarly required approximately four years to complete (Source).
Writing and Direction
Advait Chandan has performed admirably as a director. It appears that you are travelling everywhere with Aamir's character until the very end of the movie. The movie's plot will take you on a journey that you won't even realise when you've become so interested in the drama. It would not be incorrect to state that you will always remember the movie. At the same time, you will feel that this movie has left you with many questions even after it has ended.

This movie's flaws stem from the fact that it depicts so many significant aspects of a single man's life at once that it is difficult to cope with. This movie is so dense with information that the viewer must brace oneself for its length. It can be frustrating if you haven't been to the cinema in a long time or if you cannot tolerate the length of the movie. Regarding Aamir's flicks, it is challenging to make up the difference. Everything in his movies is flawless, which is one of his strengths. The movie's songs and background music are both outstanding.

Laal Singh Chaddha Movie Review: Acting
Aamir Khan is without a doubt a terrific actor. However, Laal Singh Chaddha is one of Aamir Khan's most difficult roles to date. The manner in which he has advanced the plot of the movie is remarkable. Aamir has told a remarkable story in an excellent manner. Alternatively, Kareena Kapoor Khan has done a great job as always. Her role in this movie is undeniably significant, yet she appears a bit feeble in many instances. Even if she acts well, the age difference on her face is evident. However, she has tried really hard.
Aamir Khan has worked diligently on his persona, which is evident from his harsh appearance in numerous emotional sequences. The dialogues he speaks sound excellent. Naga Chaitanya and Mona Singh have likewise performed admirably. Mona Singh as Laal's mother steals the audience's heart. Manav Vij gives a stunning performance as a Pakistani soldier. Through VFX, Shahrukh Khan's cameos have been effectively portrayed. This movie can be viewed in its entirety for the best performances of all its characters.
Music and Cinematography
Amitabh Bhattacharya and Pritam worked diligently on the movie's soundtrack, which is clearly evident. However, the songs have little significance to the plot of the movie. The addition of these songs may have been done to lengthen the movie. The total budget for Laal Singh Chaddha is approximately Rs 180 crores.
The outstanding usage of music and camerawork has provided the movie with a really elegant execution. Using a camera and expansive settings, Satyajit Pande, the film's cinematographer, has created wonders in certain situations. Hemanti Sarkar, the movie's editor, deserves praise for the movie's editing, which provides the impression of a documentary and biopic.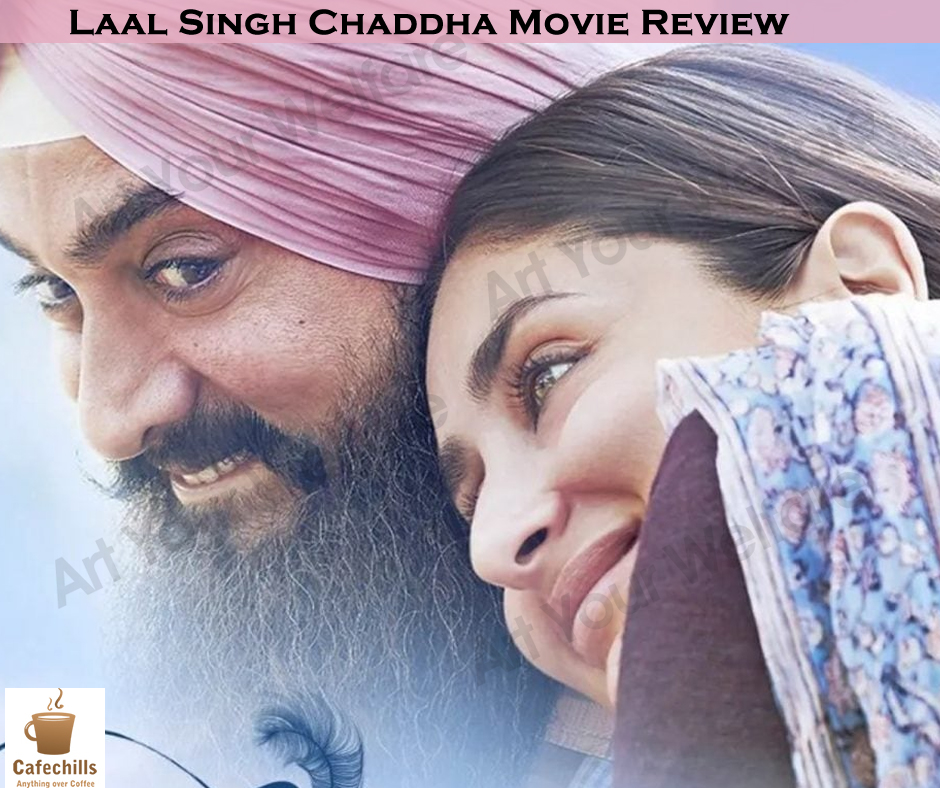 Final Verdict
The movie has a solid script of dialogues and comebacks. Except for a few screenplay errors, the movie is worth viewing. This is the story of a youngster with a disability who grows up to become a successful businessman. The director and writers have supported one other extremely effectively. Overall, Laal Singh Chaddha is a one-time-only movie that depicts nearly all historical events. If this magnificent plot had been condensed into a script of the appropriate length, it would have been more engaging.
A movie like Laal Singh Chaddha is designed for amusement, with sufficient drama and romance to hold the audience's attention. The primary reason to see this movie is to see Aamir Khan and Kareena Kapoor's outstanding performance once again. "Laal Singh Chaddha" is an excellent Drama/Romance movie that is clean, original, and well-acted.