Shree Ram's name is central to the faith of millions of people in India. Therefore, Shree Ram has been a favourite subject, from politics to movies. Many movies have been made on Shree Ram, but for the first time, a movie has been made on Ram Setu, a symbol of the Hindu faith. If you plan to watch this movie, read this Ram Setu Movie Review.
Cast: Akshay Kumar, Satyadev Kancharana, Jacqueline Fernandez, Nushrat Bharucha
Director: Abhishek Sharma
Ram Setu Movie Story
In 2005, the Government of India announced the Sethusamudram project. Under this, there was a plan to break the Ram Setu and build a new sea route. If this route is made, the sea cargo ships would have to go from a direct way instead of going around Sri Lanka. In this case, they would have saved about 36 hours. Not only this but a large amount of fuel would also be saved. But this project was put on hold due to widespread public protest, and later the case went to the Supreme Court. The story of the movie is based on this subject.
Akshay Kumar's character, the centre of the movie, is Dr. Aryan Kulshrestha, an archaeologist. As soon as he gets the responsibility, Aryan is asked to prepare a report in the government's interest. At the behest of the senior, he writes in the report that Ram Setu is not artificial. Not only this, but he also raises questions about a great religious book like Ramayana. The report is presented in the Supreme Court; because of this, people get angry with the government.
There are protests everywhere. The government suspends Aryan by making him a scapegoat, and Aryan loses his job. But the owner of the private shipping company that owns the Sethusamudram project meets Aryan. He asks him to research the project. In this, scientific evidence is said to prove that Ram Setu is natural; it has nothing to do with Shree Ram. Aryan embarks on the mission.
It is believed that Ram Setu was built during Shree Ram's lifetime. In such a situation, Dr. Aryan now has to prove that Ram Setu is before the birth of Shree Ram. However, as he begins his research, he realizes that he may be wrong in his belief and that Ram Setu was built by Lord Shree Ram and the Vanar Sena. After knowing this reality, one should watch the movie to know what happens next.

Ram Setu Movie Review: Writing and Direction
The movie is directed by Abhishek Sharma and his direction is very average. Abhishek chose the subject well but he could not do justice to his subject. He has a good intention behind making this movie inspired by a true incident. He has logically depicted the questions raised about the existence of Ram Setu with facts and its authenticity. The dialogues are not very dramatic, but they seem breathless.
All those elements that can make a movie a box office success are there, but it lacks a good script. The screenplay of the movie is quite lengthy and boring. The technical side of the movie also disappoints a lot. Especially for a big movie made on a budget of 150 crores. There are many scenes in the movie that are surprising, but there are also many scenes that are not very interesting.

Ram Setu Movie Cast and Acting
As far as the acting performance of the movie's cast is concerned, Akshay Kumar has appeared in a different character after a long time. Troubled by the continuous flop films, the actor has worked hard for his character this time. His look, body language, dialogue delivery, everything looks different every time. Otherwise, it was said about Akshay that he does the same actions in every movie, puts a moustache in some, and then grows hair in some. He can be seen acting in the true sense of the character of Dr. Aryan.
South actor Satya Dev has done a wonderful job. There is no doubt that he is a great actor. Jacqueline Fernandez's acting is very weak in the movie. Nushrat Bharucha's work is fine, but her role in the movie could be more work. Justice has not been done to the characters of female actors. The job of the rest of the cast of the movie is commendable.
Music and Cinematography
Aseem Mishra's cinematography is very good. The underwater shoot looks great. The editing of Rameshwar Bhagat is also good. VFX and special visual effects have also been used extensively. They don't look artificial anywhere except for a few sequences. Overall the visual effects are also very good.
The songs in the movie are very average. The music of the movie does not leave an impact. However, excellent cinematography has tried its best to make the movie impressive. The great use of VFX and camerawork has given a very stylish execution to the movie.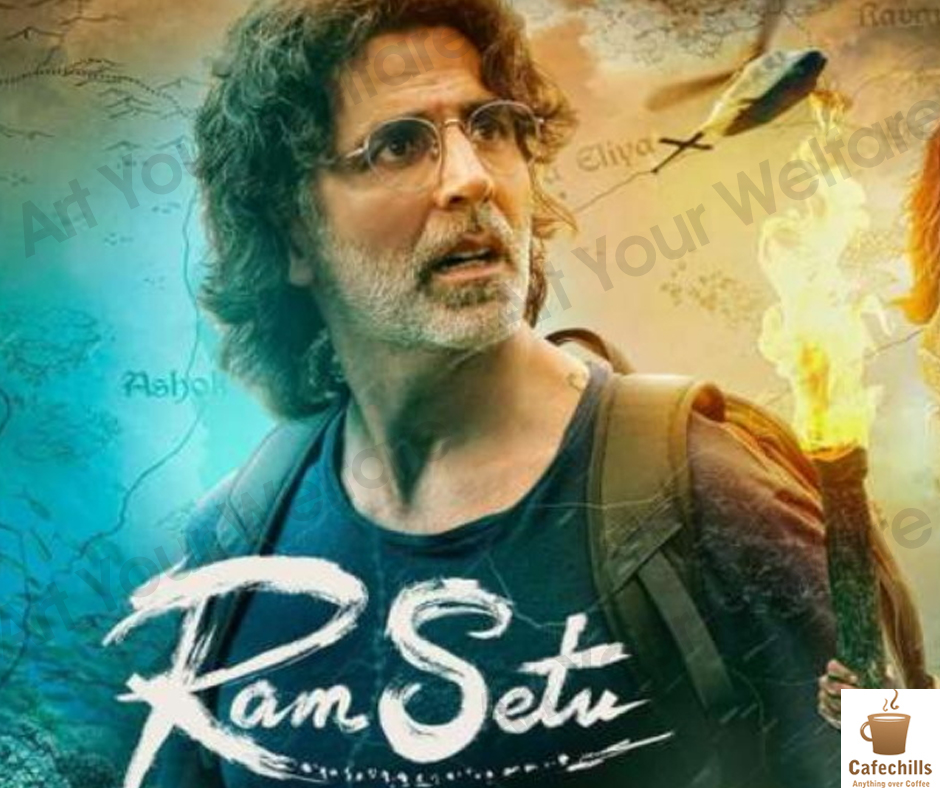 Ram Setu Movie Review: Final Verdict
The battle of science against faith is shown in this modern story woven around religious beliefs and facts. Apart from this, an attempt has also been made in the movie to show evidence of the existence of Lord Shree Ram present in Sri Lanka other than India. Ram Setu is a movie that portrays almost all historical incidents and can only be seen once. A movie like Ram Setu in which scientific facts and religious beliefs are good enough to keep the audience interested.
Many movies have been made on Shri Ram, but for the first time, a movie has been made on Ram Setu, a symbol of the Hindu faith. Ram Setu is a movie whose subject is strong, but the movie could be executed better. In short, 'Ram Setu' can be called a mediocre movie. But, except for a few mistakes in the movie, it is worth watching. So, if you want to know the story of the existence of Lord Shree Ram, then this movie is for you.